Cardi B who joined the cast of VH1 show Love & Hip Hop as an up and coming rapper was seen in her new reality TV series called #Carditries. Cardi tries is a show where Cardi B tries out different types of activities that she's never done before. Some of the activities include stunt car racing, learning ballet with a professional dancer, working on a ranch, learning to cook sushi, making wigs and even as a nursery teacher.
On this particular episode, she was a nursery teacher reading to the children, trying science projects, and monitoring the children play in the playground. CardiB a reality TV star turned rapper was seen wearing a Burberry cut-out checked midi dress worth £1,890 at Farfetch, although the original design is a midi dress but Cardi turned the midi dress to mini dress. The dress has a cut-out midriffs with gorgeous ruched detailing towards the front and fitted silhouette. The honey brown high neck dress was finished with a pair of Burberry brecon contrast-trim canvas pumps £570 at Matchesfashion. 
The overall look is a classic and we love it here at Covet although we'd prefer her wear it as a midi dress instead of  mini dress. Why? becacuse she's a school teacher in this episode and it's expected to wear a conservative look but of course, it's Cardi B, be sexy or go home. She was styled by Kollin Carter.
The Cardi Tries show airs every thursday on Cadi Tries page on Facebook at 9am Pacific Time (12pm Eastern Time). The series is set ot finish on Febuary 4th 2021 with all episodes available for viewing on facebook watch.
Shop The Look Below: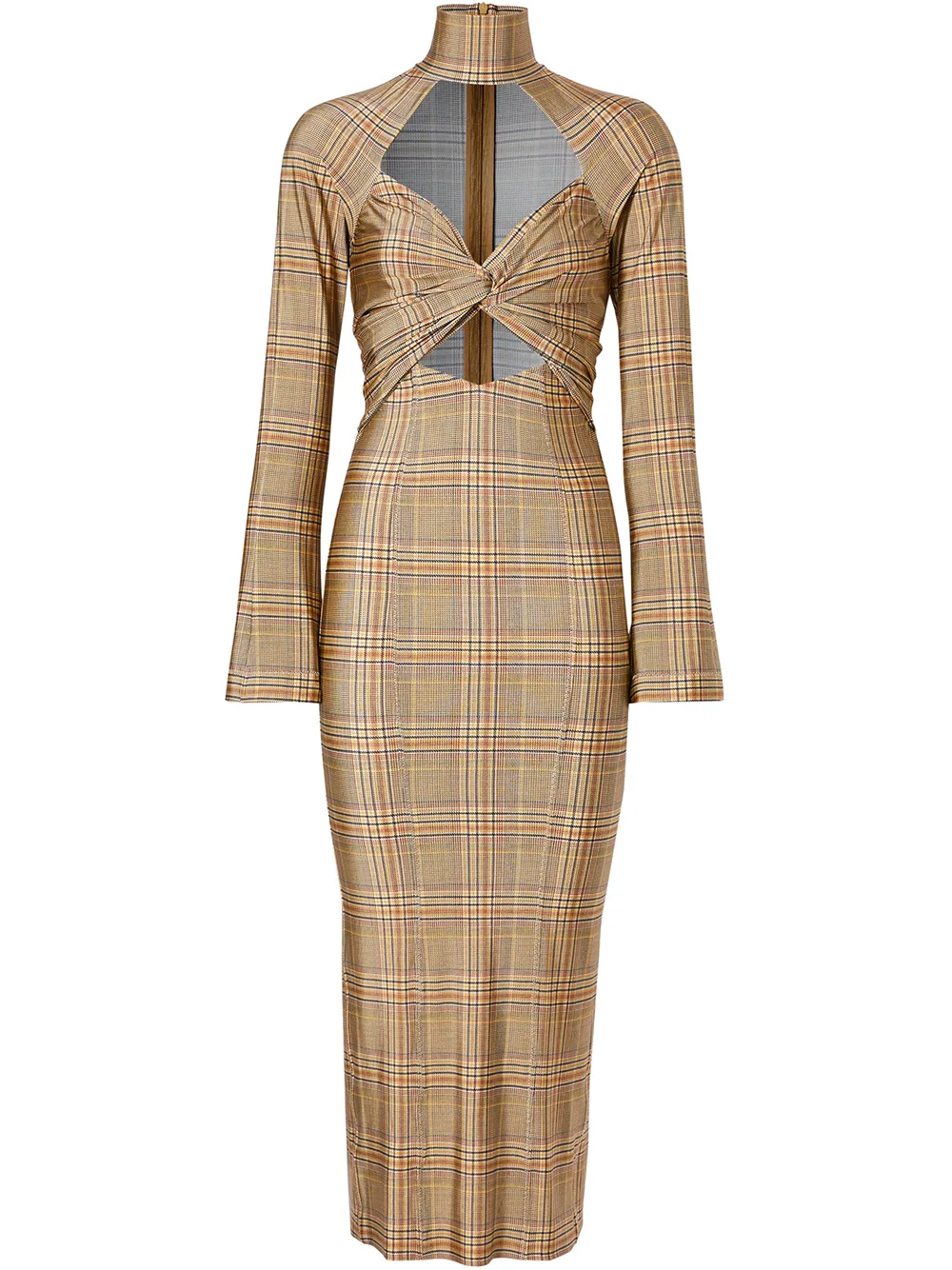 Brecon contrast-trim canvas pumps
Was £570 Now £285 Save 50% at Matchesfashion
18kt yellow gold Organza hoop earrings
By Lola Joseph
Images: Farfetch, Matchesfashion
Disclaimer: Please note that we do run affiliate links on our website, this simply means we earn commission of whatever you buy and does not affect you as a customer in anyway.