When it comes to skincare, our body is most often negelected. We take of our face, neck and decolletage with our 100 steps routine but what happens to the rest of the body? It's no doubt that the dry winter season can be tough on our delicate skin, thanks to mother nature. This increase and drop in temperature can have adverse effect on our skin like loss of moisture that leads to dry, dull skin.
That is where body butters come in, body butters are important part of taking care of the rest of our body. After shower and scrubbing, application of body butter will help the rest of the skin survive the dry winter season. The difference between natural body butters and body creams/lotions is that natural body butters are thicker and richer than body creams/lotions and they are suitable for sensitive and dry skin. They contain high amount of natural butters from shea, cocoa or mango butter to natural oils like almond, jojoba, grapeseed or coconut to protect your skin.
Although we spent most of our days indoors nowadays, we still need to keep our skin hydrated and protected from UV/UVA rays from the sun with the application of sunscreens. Body butters come in one formula whipped, the whipped formula makes them light on the skin and easily absorbed. They are high in nutritious vitamins and fatty acids, contain vitamins that are excellent for our skin health, vitamins like vitamins C, E and A. Most of these body butters are made with shea butter, cocoa butter, mango butter and natural oils like argan, jojoba, avocado e.t.c. like previously said and whipping them ensures all these ingredients are well mixed together thus allowing air moisture in the formula. Whipped formula is always the best because the natural state of shea butter which is used to make these body butters is very hard especially in the cold season, so whipping them allows easy application and absorption.
Benefits of Body butters include:
Moisturizes skin.
Forms a protective layer around the skin.
Reduces Wrinkles.
Helps soothe skin rashes, sunburn and eczema.
Contains beneficial antioxidants like vitamin C, E & A.
Moisture eliminates any sign of dry, chapped skin and leaves skin feeling smooth and renewed.
Body butters come in beautiful fragrances too like citrus or rose. If you have a sensitive skin, you're advised to opt for the fragrance-free ones to prevent adverse reaction.
Keep those parched skin, ashy elbows and knees at bay with these 12 best body butters in the market right now:
Crème de Corps Soy Milk & Honey Whipped Body Butter 227g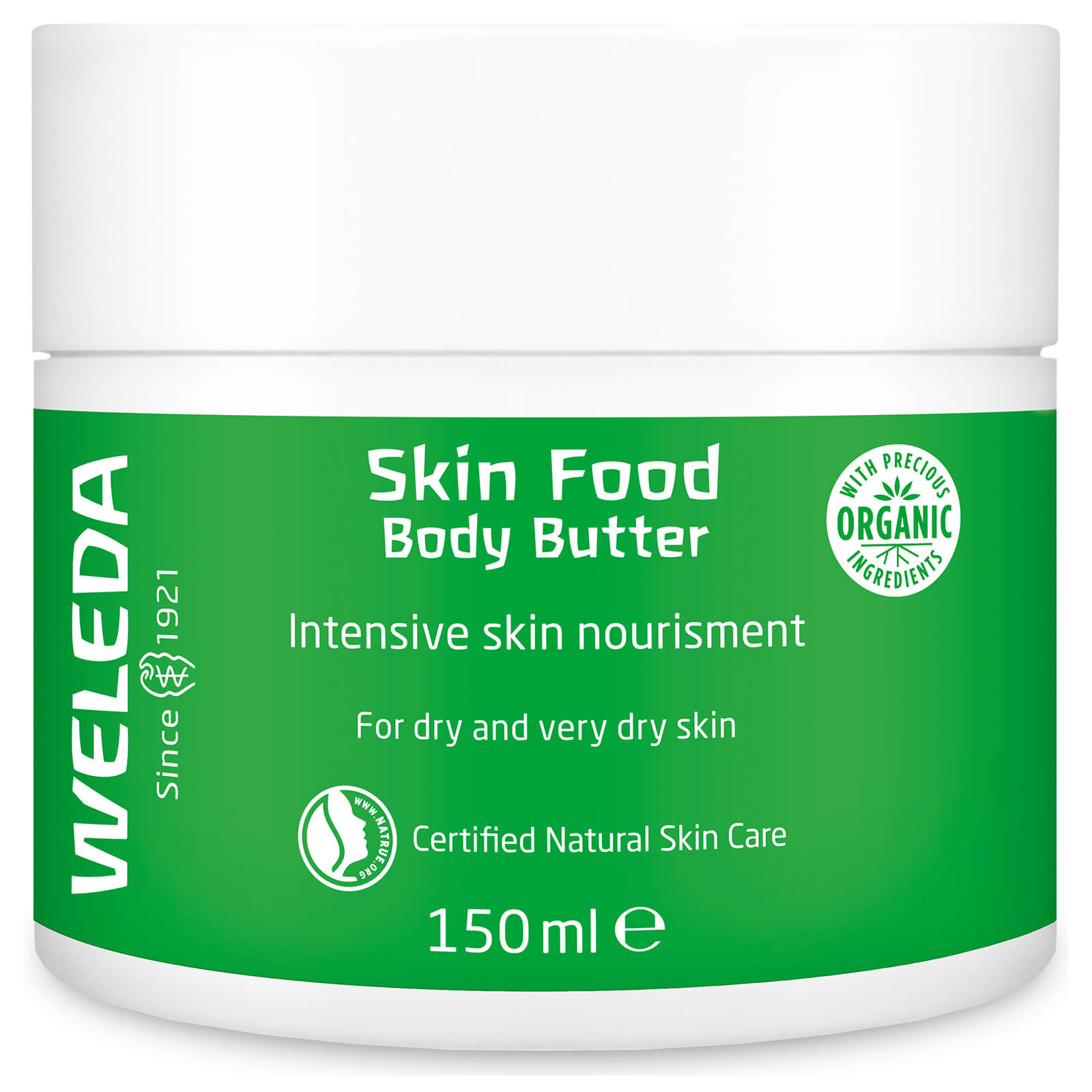 Souffle Almond Soufflé Body Crème 300g
Vitamin Rich Moisturiser – a blend of Natural & Organic Ingredients
Body Soufflé Moisturizer 190ml
Vanilla & Sweet Orange Vegan Body Butter/Organic 120g
Sugar Rush – Cake Butter Whipped Body Butter
Whipped Argan Oil Body Butter 8.0 oz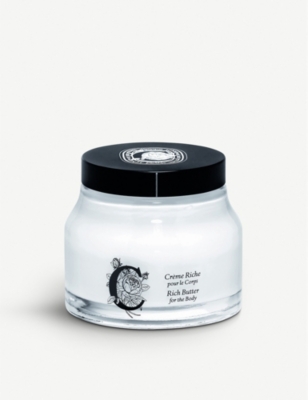 Rich butter for the body 200ml
By Lola Joseph
Image coutesy: Amazon, Harrods, Kiehl's, Clinique, Feelunique, Selfridges, Lookfantastic, Ulta Beauty, Tarte
Disclaimer: Please note that we do run affiliate links on our website, this simply means we earn commission of whatever you buy and does not affect you as a customer in anyway.