I'm not sure if you've experienced this, where you spill your makeup and its tools on your bed so you can apply your makeup? or maybe spill them on the floor while you sit infront of your floor length mirror in your bedroom in other to apply your makeup. We've all been there.
Don't blame yourself if you're a makeup, skincare and beauty tutorials lover but haven't gotten around to set up a dedicated space or vanity for it. One thing we all need as a makeup/skincare lover is an organised vanity. and to step up your game, creating an intentional beauty vanity in a corner of your bedroom or in a spare rooom where your beauty products can be stored and applied is a must. It's a must because it's a way of showing ourselves a true selfcare and having a special place to apply and store your makeup has its phychological health – its empowering and relaxes.
When creating a vanity for your beauty routine, you need two things, a place to oraganise them, and a place to apply them. Beauty products can be applied in two places – first in your bathroom especially if you will need to wash your face and then your dedicated space with your set-up vanity chair, table and mirror to moisturiser or apply your makeup. Sometimes, it's good to seperate your skincare products and makeup products. Your skincare products can stored in a mirror vanity in your bathroom while your makeup products can be stored on top of your dedicated vanity table.
Setting up a vanity table with attached chest of drawers that will create spaces to tuck your beauty products away or a mini vanity table where makeup organisers can be used to store your makeups and tools is just enough. When the table has been decided, you can now move on to a vanity chair, you can opt for a small round vanity ottoman or go for a full blown vanity chair. Don't worry about the designs, there are many design options in the market right now.
Finally, your mirror, it's always advised to have two types of mirrors, a big lit-vanity mirror that can sit on your vanity table or probably comes attached to your vanity table and a mini table mirror/shaving mirror that has two sides of mirror – one that enlarge and the other that displays normal. The big vanity mirror can used to apply your foundation makeup e.t.c. while the mini standing table mirror/shaving mirror can be used to apply your eyeliner, mascara and other steps that require a close and precise application. Always ensure your vanity mirrors come with lights. If your vanity station is a mini one, then a mini lit standing mirror is just enough.
Here are some products you'll need to get started and create a dream vanity:
Vivian Velvet Cocktail Chair – Rose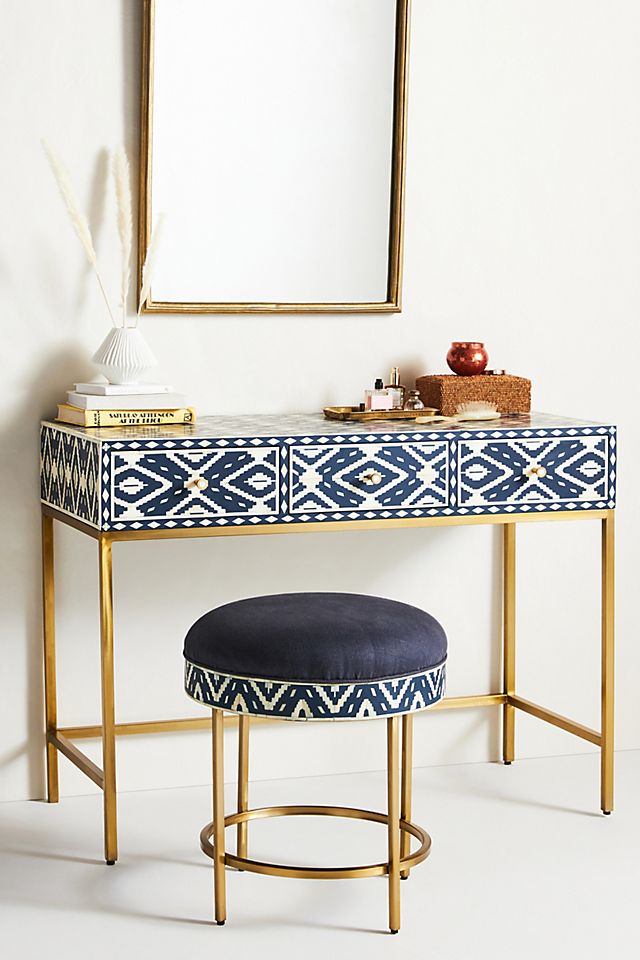 Elona Vanity Chest Of Drawers, Dusk Pink and Copper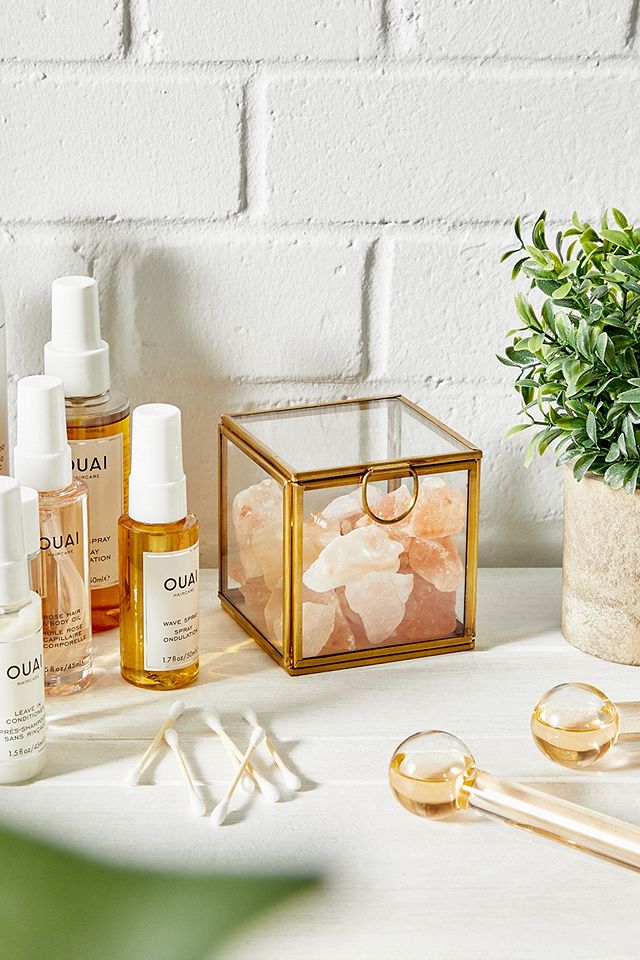 Noorali Dressing Table, Black & White Resin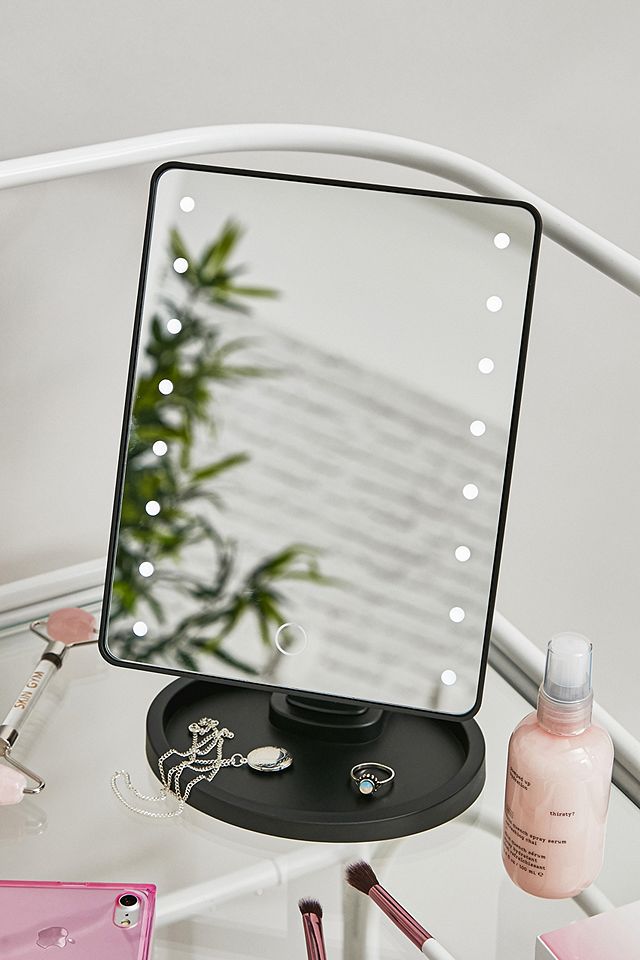 Bauer Superstar Light-Up Magnifying Vanity Mirror
2 Piece Cosmetic Make Up Organiser Mirror Set
Kayla Dressing Table Set with Mirror
Was £544.00 now £339.99 at Wayfair
By Lola Joseph
Images: Made, Wayfair, Urban Outfitters, Swoon Editions, Dunelm, Anthropologie
Disclaimer: Please note that we do run affiliate links on our channel, this simply means we earn commission from whatever you buy and does not affect you as a customer/Buyer in anyway.