The updated products are kept at their original price but doubled in size with potent formulas.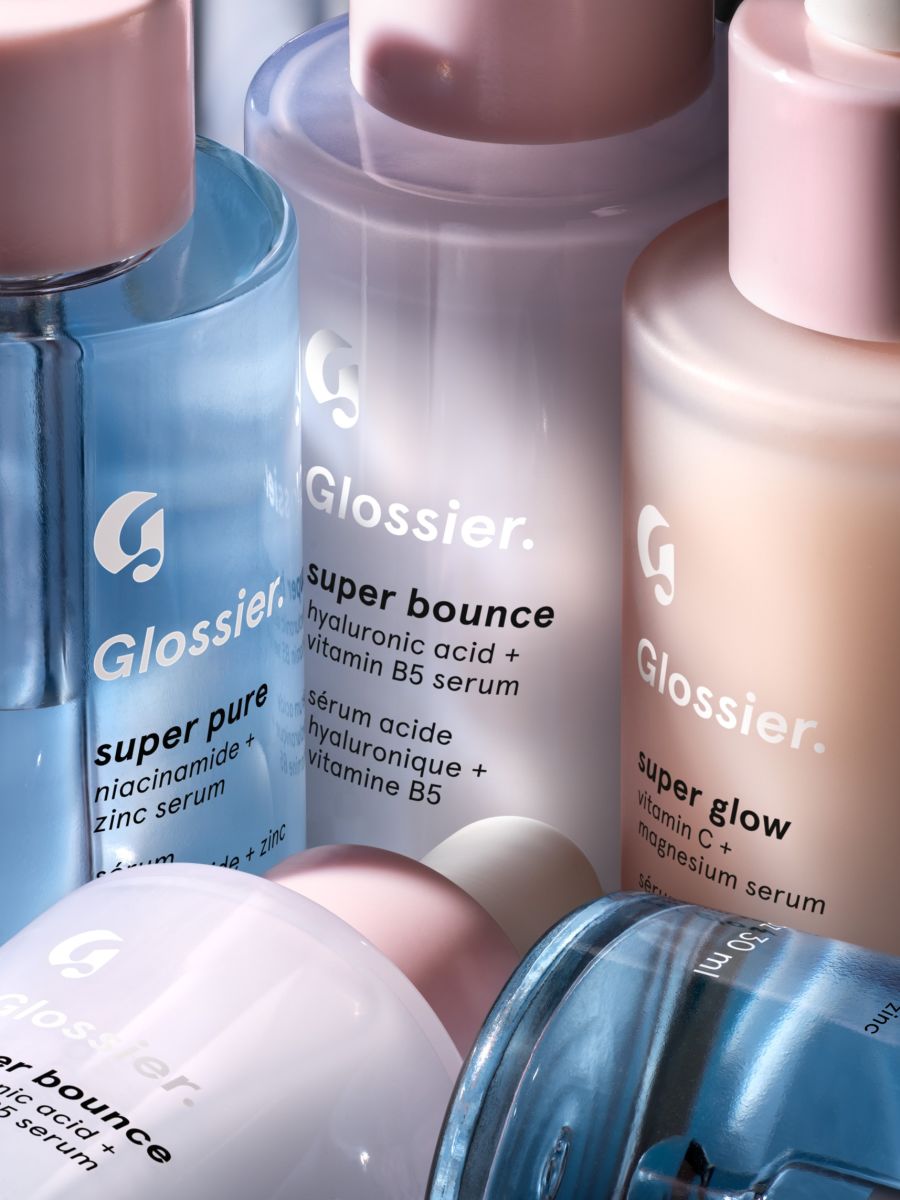 The brand's rapid growth has depended on the feed back it gets from its consumers, A recent example: In April, the brand who responded to consumer calls for less wasteful packaging by announcing a "limited" option, as well as a recycling program for its pink plastic pouches. So yes, Glossier is listening, come last week the brand relaunched its three "super" serums.
When the product was first launched in 2016, critics were found in their reviews that the $28 price tag for 0.5-oz bottles was difficult to justify, especially considering the relatively low concentrations of the active ingredients in the formulas. In their revamped products, the Supers had the same names, basic ingredients and intended uses as they did at first launch: Super Bounce, which hydrates with hyaluronic acid and vitamin B5; Super Pure, which fights breakouts with niacinamide and zinc; and Super Glow, which brightens with vitamin C and magnesium but all with increased percentage of key ingredients in all the three Super Serums, keeping the product for all skin types, the o.5-oz bottle now increased to 1-oz retailing for $28 per bottle or $65 for a set.
Although the revamped and original product were favourably accepted by Glossier's customers, the brand remained focused on its continuity by giving high quality products in the competitive market.
All products are available at www.glossier.com