With so much anticipation from the beauty and fashion industry since the teaser of the makeup line by Valentino, the brand has finally unveiled its new makeup collection yesterday.
The new makeup collection featured Roso Valentino lipsticks of 50 shades of colours with some refillables, the lipsticks come in two formulas – Velvet matte, and Liquid-like shine satin. There are liquid foundations in 40 shades and with a buildable formula, cushion foundation, blushes, pressed powder, 8 mini lipsticks, 3 dual-ended eyeliners,  3 hybrid brow fillers designed as a pencil with spoolie and liquid ink-tip, 8 eye shadow palettes, 12 powder pigments that can be used as eye shadow or blush, a black mascara, two liquid highlighters, 5 powders, a bronzer, a multi-purpose loose glitter, and four pressed eye glitters.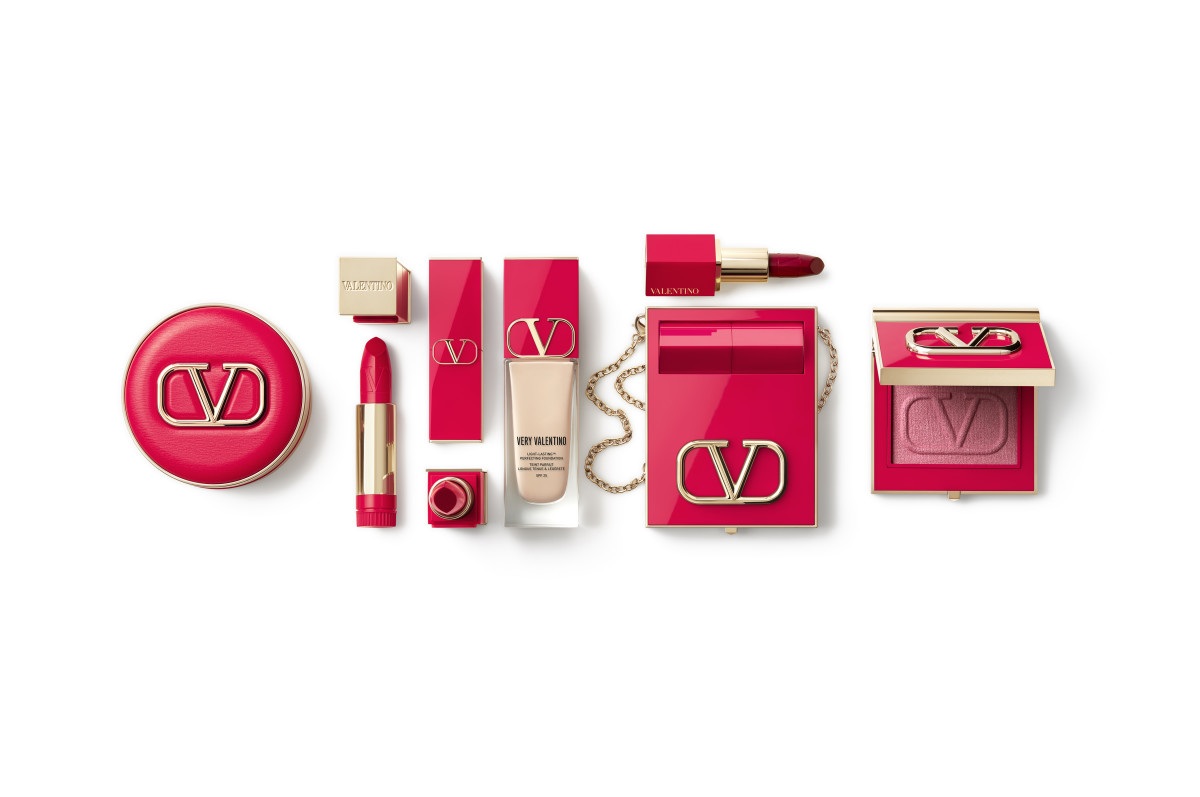 The packaging for this collection is a red glossy packaging with gold Valentino's logo. What stood out amongst the collection is the refillable clutch-like design of a mini red rectangular clutch with a chain, which is smaller than an iPhone and can house a powder and a mini lipstick. It seems to be the most expensive out of the collection and was also spotted on Valentino's spring 2017 runway. It's the most love, very shick and can be carried as an accessory in a style-look.
"Beauty is directly connected to the intensity of our feelings," "The more we are connected to our true self, the more it shows and glows on the outside. Valentino beauty is for the dreamers," said Pierpaolo Piccioli Valentino's creative director in a press release announcing the launch.
The 50 lipstick shades of colour in the new collection seem to be surprisingly extensive for a debut and according to be the brand, "This is a nod to Valentino's commitment to the future and the celebration of individuality, with the possibility of changing colour, consciously,".
Moreso, Valentino seem to have paid very close attention to details during the production of its new makeup line, the 40 shades of foundation for example were the result of "extensive research on the skin tones of 5,000 women in eight countries, across every continent," which is a reflection of comprehensive research and celebration of skin colours(inclusivity).
To showcase the versatility of the makeup, Piccioli went behind the lens of the campaign shoot. A campaign that featured 16 models and makeup created by Valentino's global makeup artist Raoúl Alejandre – the makeup-looks created were a series of individualistic, high-impact looks.
The makeup collection will be available for pre-order from June 1 in the U.S. and available for sale internationally through the summer season(August). All the Valentino Beauty makeup collection product details will be revealed on May 31, 2021, at Selfridges Department Store in London.  Check out the collection below:
By Lola Joseph
Disclaimer: Please note that we do run affiliate links on our website, this simply means we earn a commission of whatever you buy and does not affect you as a customer in any way.