The summer editorials unveil this Fendi's Pre-fall 2020 collection sheer gown where the likes of Bella Hadid styled by Alex White and Kehlani styled by Yashua Simmons who appeared in the August 2020 digital  covers. Alicia Keys styled by  Jason Bolden, also flaunts this summer dress in a July editiorial spread, Lili Reinhart exclusively wore the brand for a summer issue shoot styled by Dani + Emma. The international glosses weren't holding back where the sheer gown landed in an August 2020 cover in Singapore worn by  Yoyo Cao styled by JingNi.
Fendi's creative director – Silvia Venturini said in an interview that the collection was a continuation of the "new woman" introduced in the brand's Spring 2020 line (the first ready-to-wear debut, after Karl Lagerfeld's passed): "She's a younger, softer woman, closer to real life, with a feel of warmth and lightness," she told the magazine, adding that this muse had "a strong sense of self, of discipline" and is "powerful."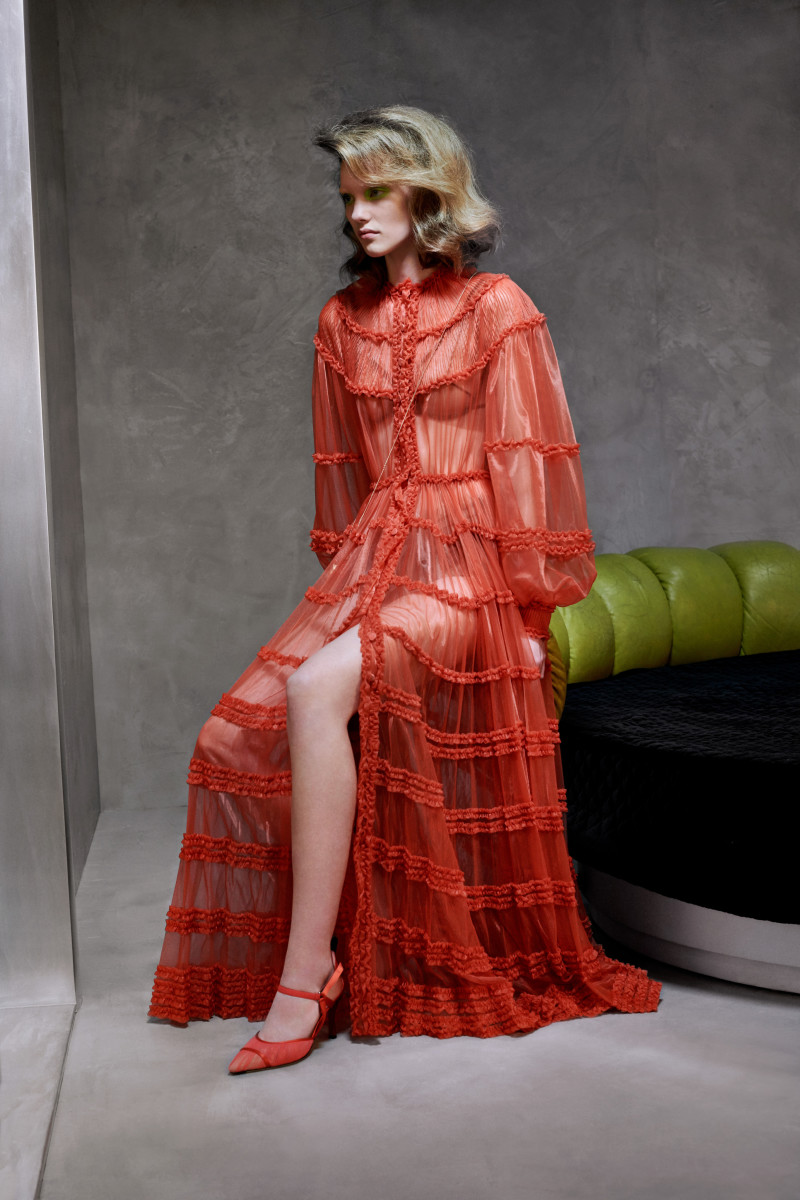 The Fendi Prefall'20 collection was first released back in December and this beautiful sheer dress has taken over the summer 2020 style where celebrities like Gwyneth Paltrow puts on a similar gauzy style from the same collection, but in brown, to the 2020 Golden Globes, styled by Elizabeth Saltzman; Chloe Bailey sported the blue version at her #MeAndMyPeekaboo campaign with sister Halle, styled by Zerina Akers and the beautiful Adele wore the navy version of the trending gown to the brand's Fall 2020 menswear show.
I think the gown is trending this  summer due to its simplicity, lightness, sheerness and also comfortability. The Fendi prefall'20 sheer gown is similar to the Valentino's spring'20 cascading-cap-sleeved, voluminously tiered, bright orange gown that took over the editorials, and redcarpets back in this year's fall.




Balloon-sleeve tulle and devoré-velvet dress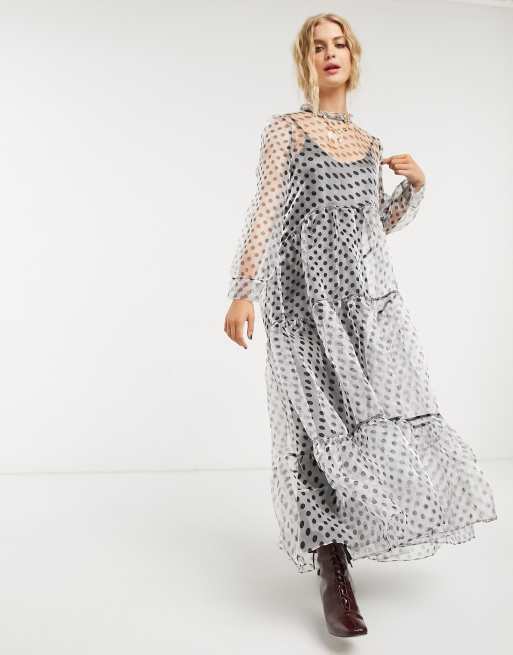 Sister Jane maxi smock dress with tiered skirt and bow back in polka dot organza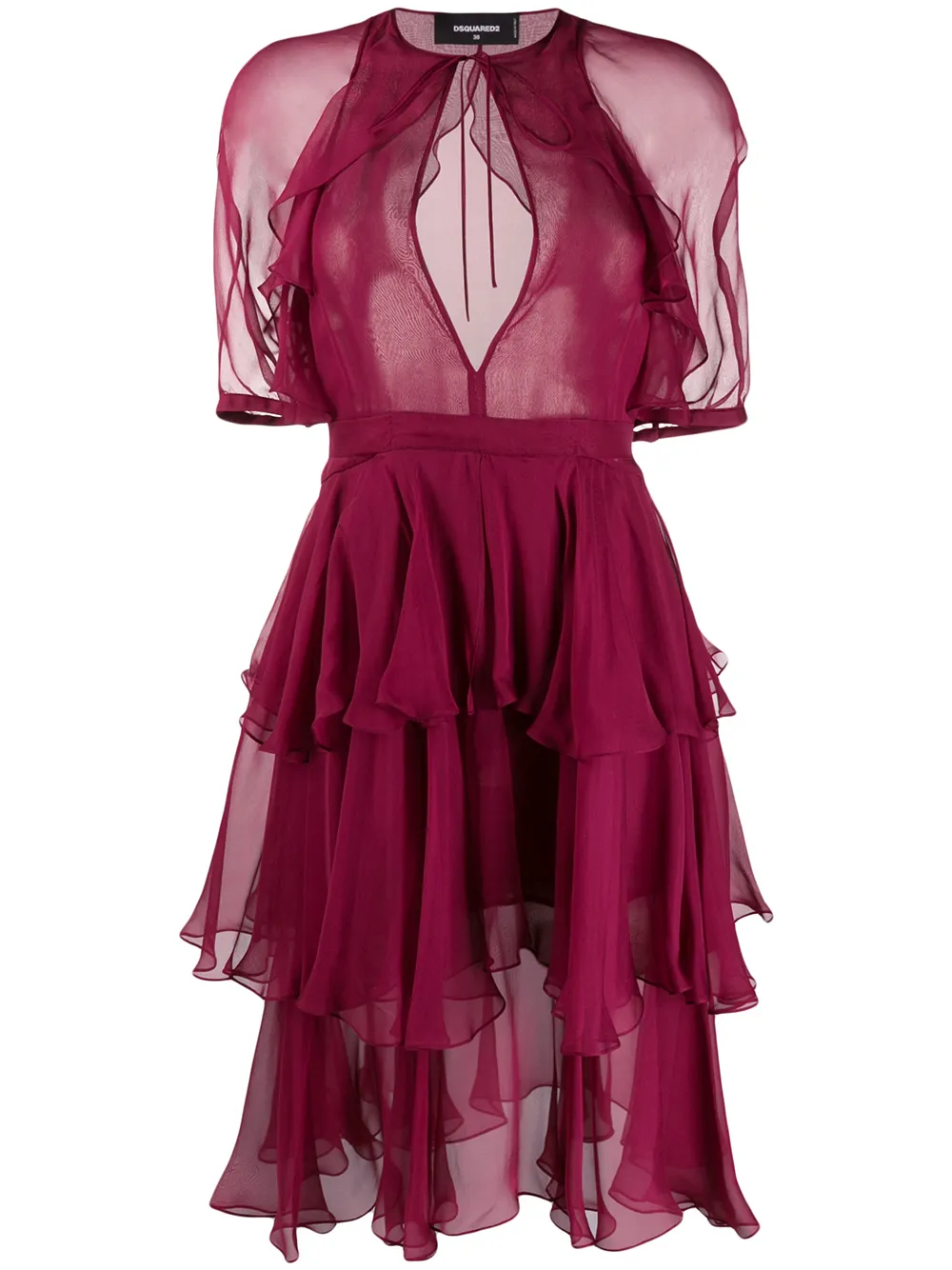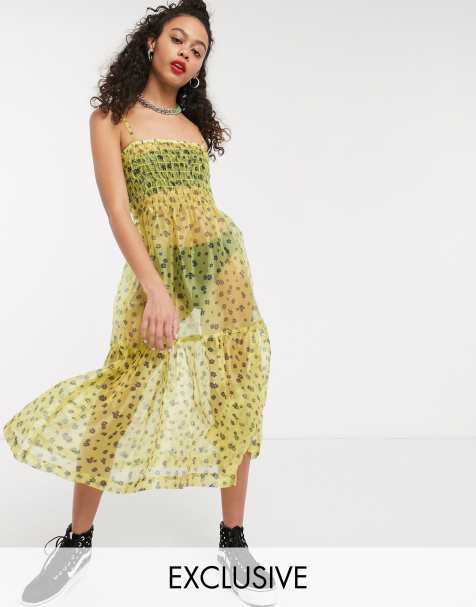 yellow floral print organza tiered midi dress
Black Embellished Plunge Sheer Maxi Dress
By Lola Joseph