Growing up, which i'm sure many will agree with me, our going-out dresses are simple dress from Asos, or Newlook and the occasions are usually church. Well for Elle Fanning, that's not the case her fancy occasions are usually movie premieres and the like, so what a better way to wear your show-stopping attire — like this flamingo-pink lace dress from Rodarte.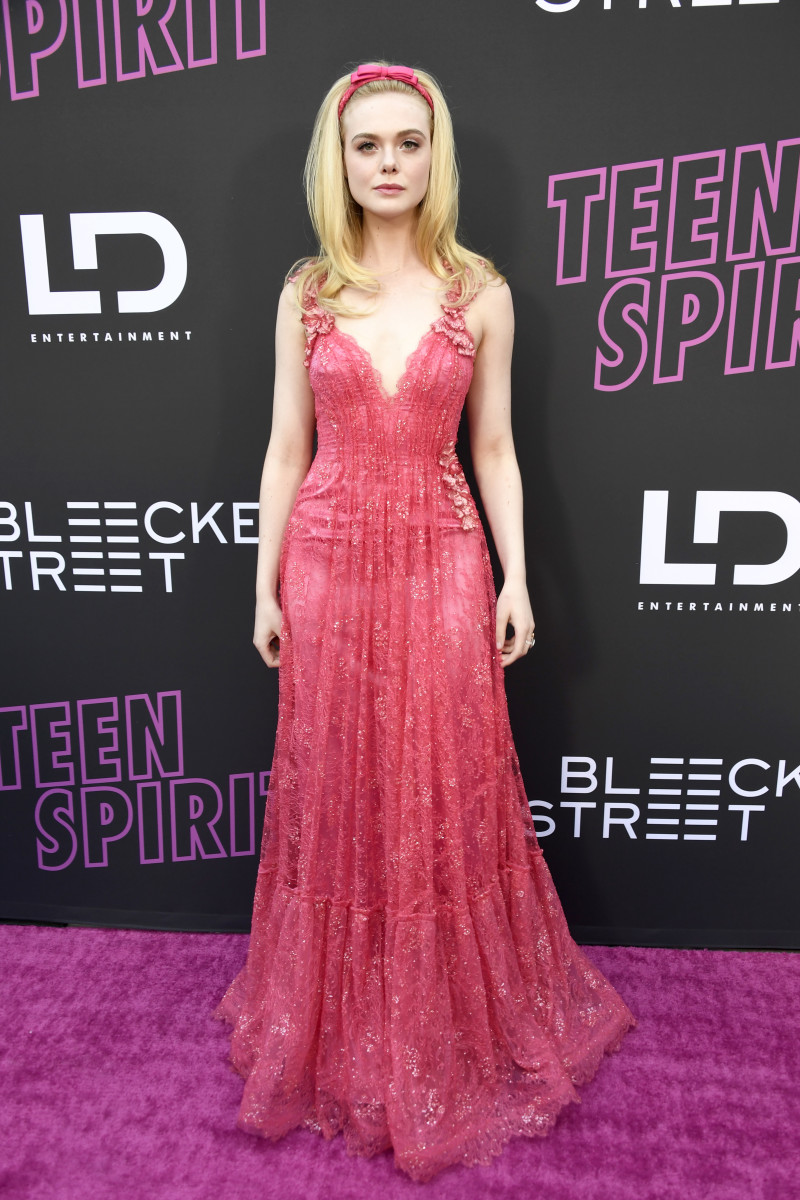 A beautiful way to start your summer style, the beautiful bright dress has — a plunging neckline, a perfectly-fit hourglass shape, sparkling lace, delicate floral detail and her body filled the dress beautifully — she kept the look simple by accessorising with rings from Tiffany and Co styled by Samantha McMillen.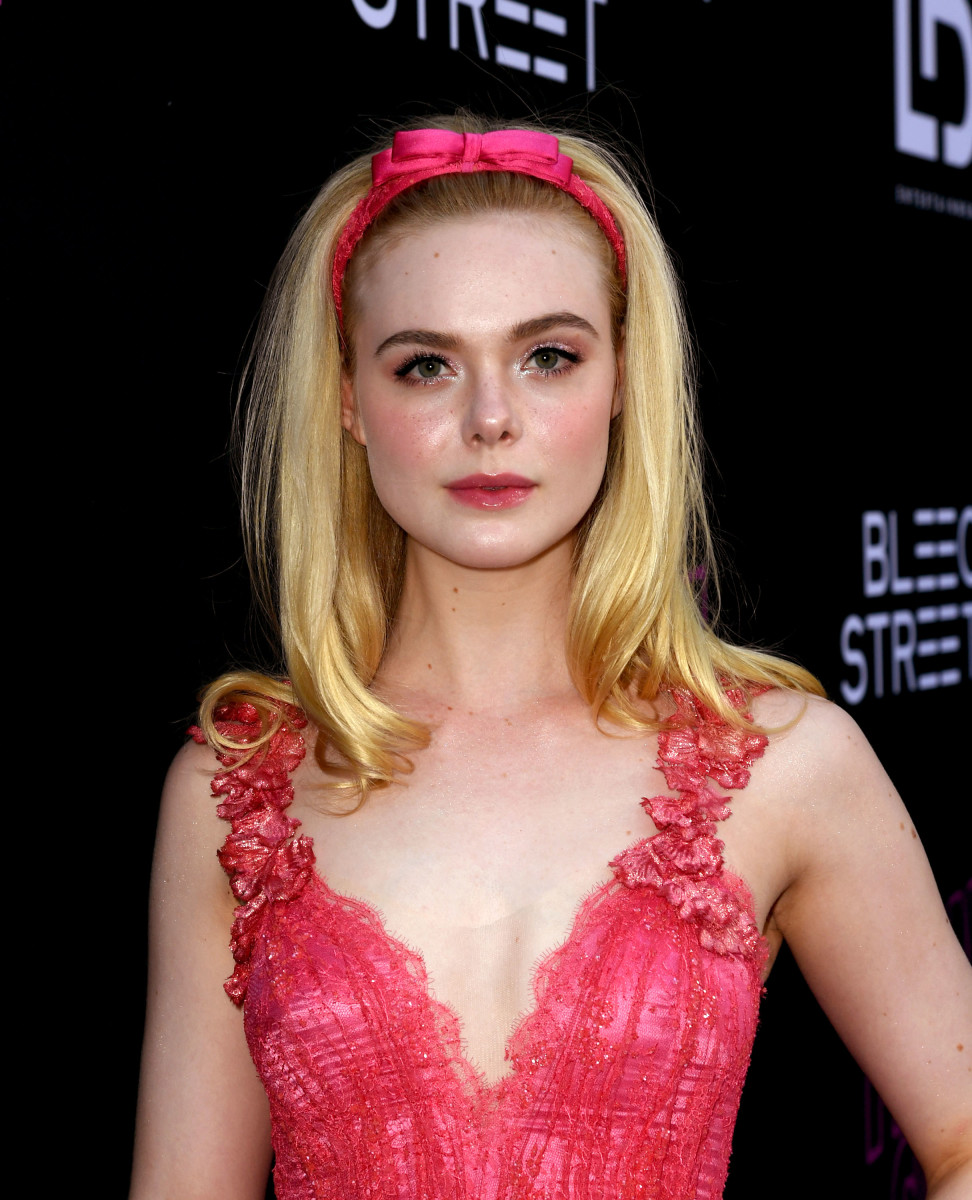 What made the look steal the spotlight is the makeup by makeup artist Erin Ayanian. The artist used a L'Oreal Lip Dew and a shimmery eyeshadow for a sweet, Baby-like look. She styled her hair in the 60s-eque back flip, topping it with a headband. Headbands are known to be the trend of the season. Overall, We give her a COVET superstar Badge.
By Lola Joseph