The belted blazer trend has been around for a while since Fall'2020 runway shows have taken place approximately a year ago, but the trends we learnt from them aren't going anywhere soon. Belted blazers have been on our timelines from Instagram, to Pinterest, and the streetstyle stars and runway looks have proven this to be the new trend.
If you're like me i'm sure you'd been waiting for summer season to wear out so you can jump on the belted blazer trend, and of course you can just pick your favourite blazer and belt that's already existing in your wardrobe to whip up the look(if you're not willing to splurge). But while doing this think of Versace, MiuMiu, Prada, Chloe and Micheal Kors with the ready made belted blazers with new trendy designs that're ready to wear. From Carolina herrera who matched the belt with the fabric of the blazer and trouser to jil sander who also matched the belt with blazer but the blazer with outter pocket design, the designs are endless.
So for Fall'20 dig into your pocket and go for the designers RTW looks or if you don't want to break the bank, the highstreet brands are also worth the buy.
If you can't wear your belted blazers to work due to global crisis that's forced everyone to work from home, don't forget the Zoom calls where you can cinchyour waist while having those important meetings, and evening night-outs where you can pair your belted blazers with a short(either sequin shorts, matching shorts or cyclist shorts) and sandals or pumps.
Belted blazers come in various shapes and colour, some have patchwork of tweed with leather, some with outter pocket, some with matching belts and some with contrast belts, some in bold colours and some in the fall tonal hues. The choice is yours, here are some of my favourite picks from high-end to low budget options: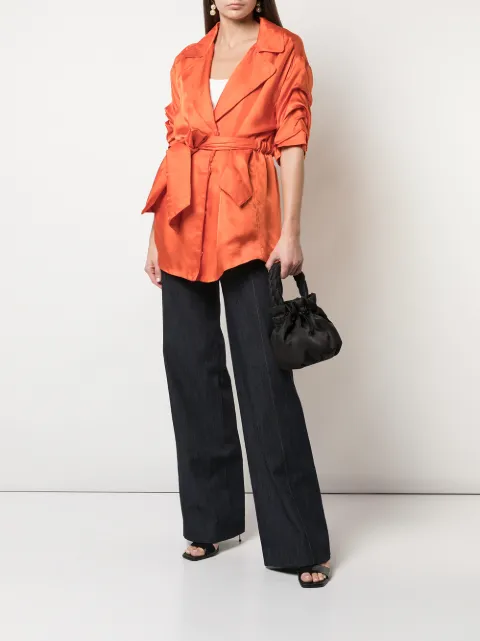 Psychedelia Belted Jacket, $495 at Aje
Ivory Belted Double Breasted Blazer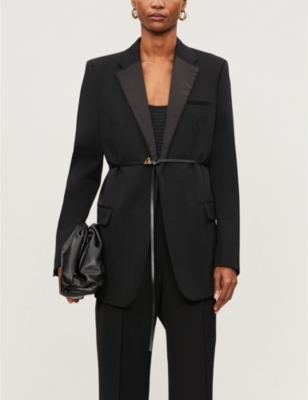 Nada single-breasted cotton-twill blazer
Was £378 Now £113 Save 70% at MatchesFashion
Belted single-breasted checked-wool jacket
Was £2,985 , Now £895, Save 70% at MatchesFashion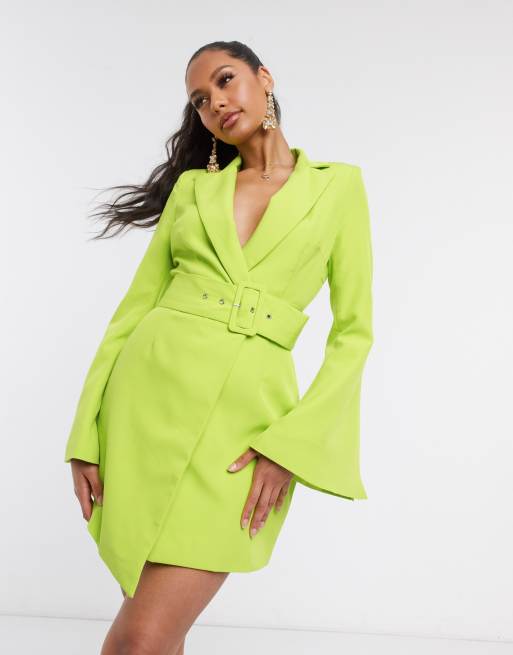 I Saw It First belted blazer dress in green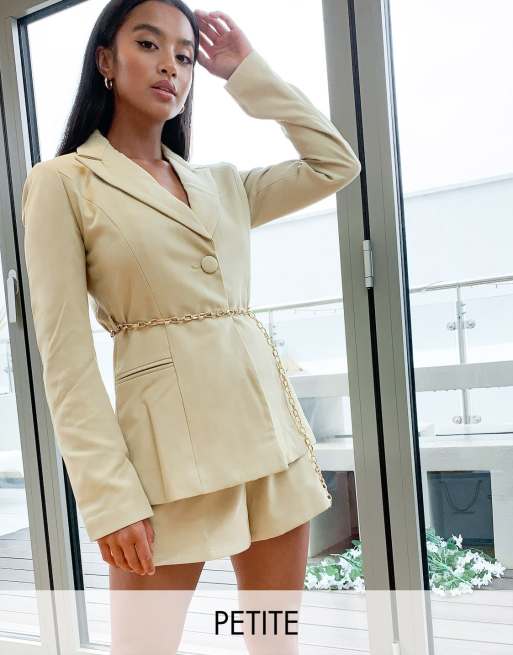 4th + Reckless Petite blazer with gold belt detail in pistachio
By Lola Joseph
Images: Brooklynblonde.com, Aje, Farfetch, Asos, Matchesfashion, Staud, Selfridges, Topshop, Mango