Be the best dressed at the beach as we ease back into our normal summer routines. We are full of energy now that the lockdown is over and we definitely must find where to channel this energy -Swimming. That's why it's very important for us to find that warm weather friendly pieces that does not only look good but also trendy.
You can opt for the luxurious pieces or cheap and cheerful pieces from Amazon and have them delivered next day with Amazon prime, here are the four trending swimsuits picks below:
LUREX SWIMSUITS
It's possible you've seen these swimsuits everywhere, celeberities like Kylie Jenner and Khloe Kardashian have been spotted wearing them. It's this metallic fabric that stretches and shines for a standout look and it's everywhere. The lurex swimsuit trend is everywhere and brands like Oseree are also approving it to be one of our summer staples.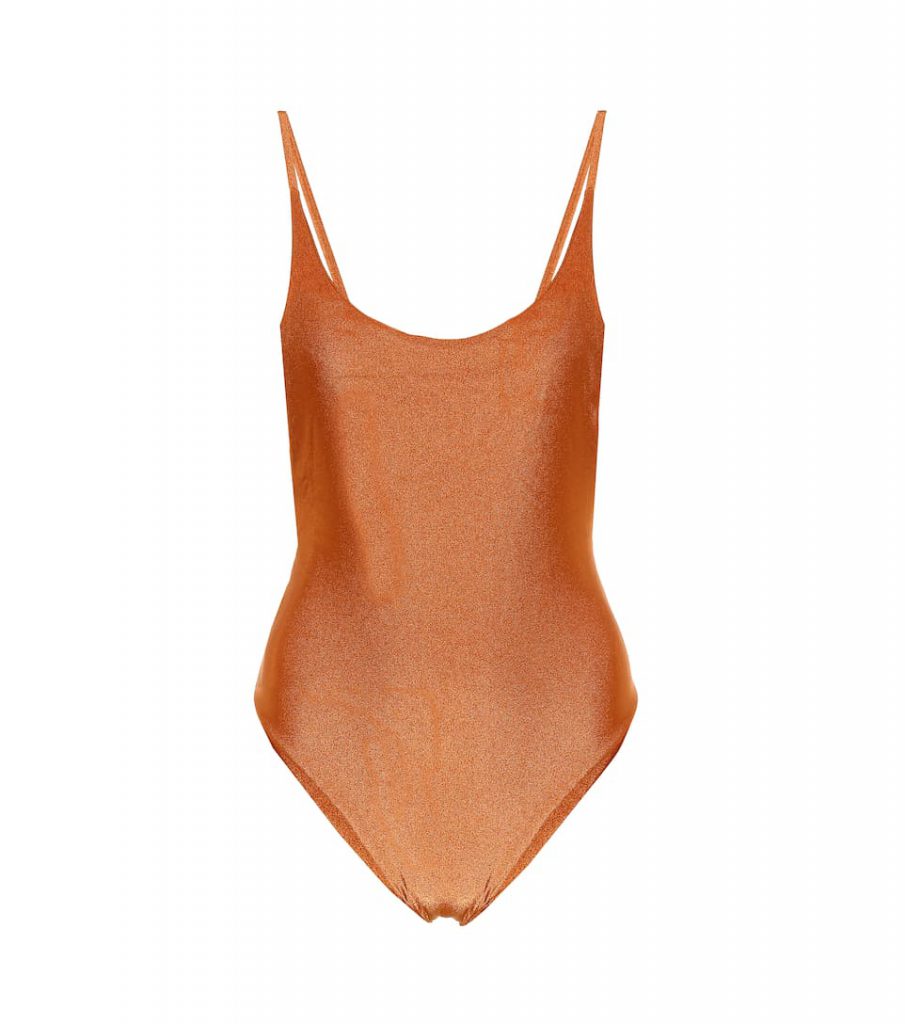 Busty Bikini Top
TEXTURED SWIMSUITS
When we talk about textured swimsuits, we mean knit, terry, towel, ribbing, and jacquard textures, more of which we're expected to see on the beach this season. Kim Kardashian has approved this trend as a must have. It is one of the biggest trends of the season and the designer to look out for is Hunza G.
Padded Bikini Top        Bikini Bottoms
Yellow Xandra Bikini
£160.00 at Ssense
FLOSS SWIMSUITS
The floss swimsuit is a trend to watch out for this summer, it happens that flossing is not just for our pearly whites only. This trend is the type that wraps and tightens around you body. It gives your body the hug it needs and comes in a triangle shape with alot of ties.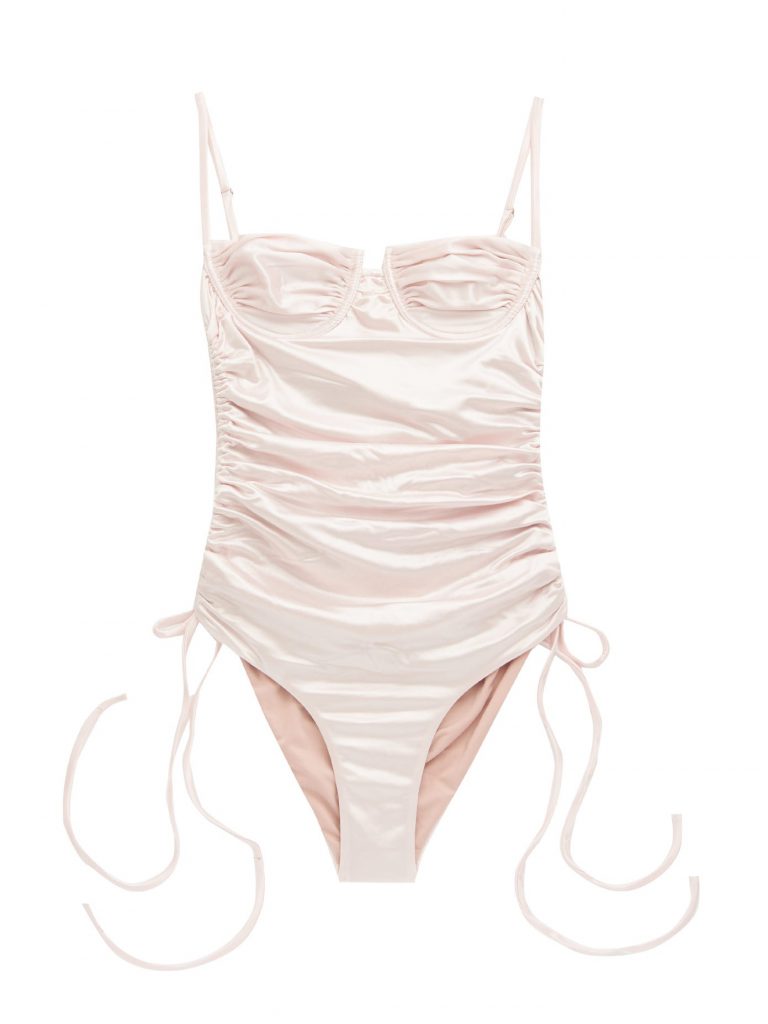 Nina underwired ruched swimsuit
£240 at Matches Fashion
CHOCOLATE BROWN SWIMSUITS
It's no doubt that tonal shades are the colour of this season, so it wasn't surprising that deep shade of chocolate brown is on of the biggest and trendiest colour of the season in the swimwear arena. The hue gives most swimwear a classic luxurious feel.  It was a fashion taboo at a time, but many are diving into it now because it's just such a beautiful monochromatic look that flatters all skin tones.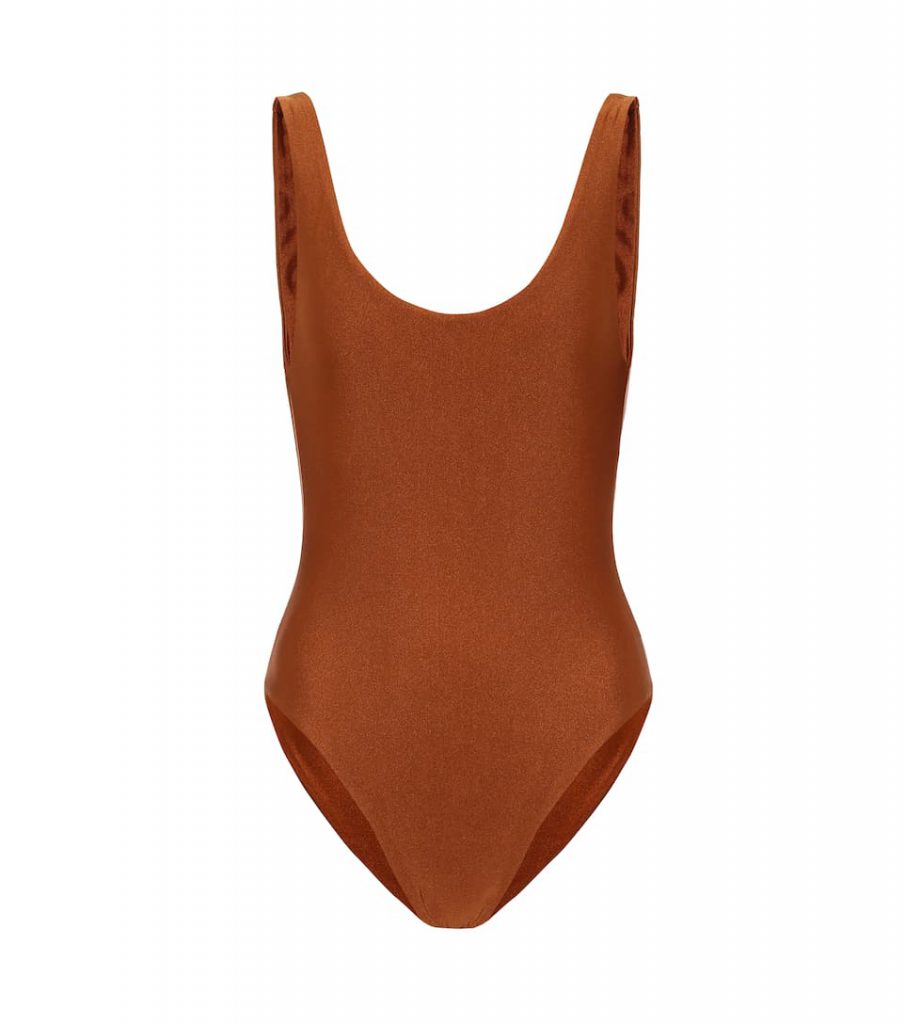 Palm Springs scalloped-edged swimsuit
$432 at Matches Fashion