As summertime is nowhere, it's time for us to get the best of our swimwear out, clean our swimming pool and if you're able to travel anywhere this year, jet off and steal the spotlight.
While preparing for a summertime holiday or an at-home plan, it's good to know the new trendy swimwear to buy to update our wardrobe. This year, it's the retro trend! yes, we're going retro. It's the nostalgic mood for our swimwear this 2021 spring-summer season, we're talking the '70s, '90s and the early aughts('00) era.
The retro swimwear trend range from neon colours, abstract prints, bohemian, nostalgic sepia-toned Hollywood classic swimwear, the '70s inspired patterns like starfish and seashells, ocean-inspired shades and prints, geometric prints, tye and dye prints, pastel florals and '90s silhouettes of square necklines, high-cut bikini bottoms, and athletic-leaning styles.
Luxury brands like Versace and affordable high street brands like Missguided have them all stocked up for your summer wardrobe which will make you the most fly babe this summer season.
The retro bright neons will definitely uplift your mood having been wearing grey/black and the stuck-at-home loungewear in the past year, the neons will surely steal the attention in the beach or your pool area; think bright yellow, electric blue, hot pink, orange, purple, corals e.t.c.
Crispy whites and powder blues are kind of ocean colour shades that have been incorporated into our swimwear design this season which makes them a must-have on the beach and in the sun.
The cubist patterns, distorted checks, wavy linear designs e.t.c., I'm talking about the geometric prints. Geometric prints are also taking strides this summer season, so dump your old fashion black swimwears and go for the funky fun prints. Don't forget to take a selfie to keep the memories alive.
When it comes to the bohemian swimwear trend, it reminds us of fringe, braiding, retro halter necklines, ruching, and neutral colour, and yes! they go well with your free spirit.
The starfish, seashells motifs remind us of the 'Barb and Star Go-To Vista Del Ma' movie and yes Versace designed a perfect piece that will keep you looking trendy and retro schic at the same time.
The brown sepia-toned swimwear(Hollywood classic) is also a trend right now, they go well with any skin tone and a  must-have in your swimwear collection.
We're not forgetting the pastel floral swimwear, they are classic, schic, and retro too which means they will never run out of style, and a great investment for many summers to come. Moreso, they go perfectly well with your piña colada.
Finally, the tye=dye, if you love your sweatpants and sweatsuits in tye-dye print during the Fall season, you will definitely love the tye-dye trend in swimwear, they're colorful, edgy, and very vintage. Brighten up your pools and beaches with these flattering prints.
Here is Covet's comprehensive style guide to wearing the retro swimwear trend below:
White itsy bitsy triangle bikini top
White itsy bitsy tie side bikini bottoms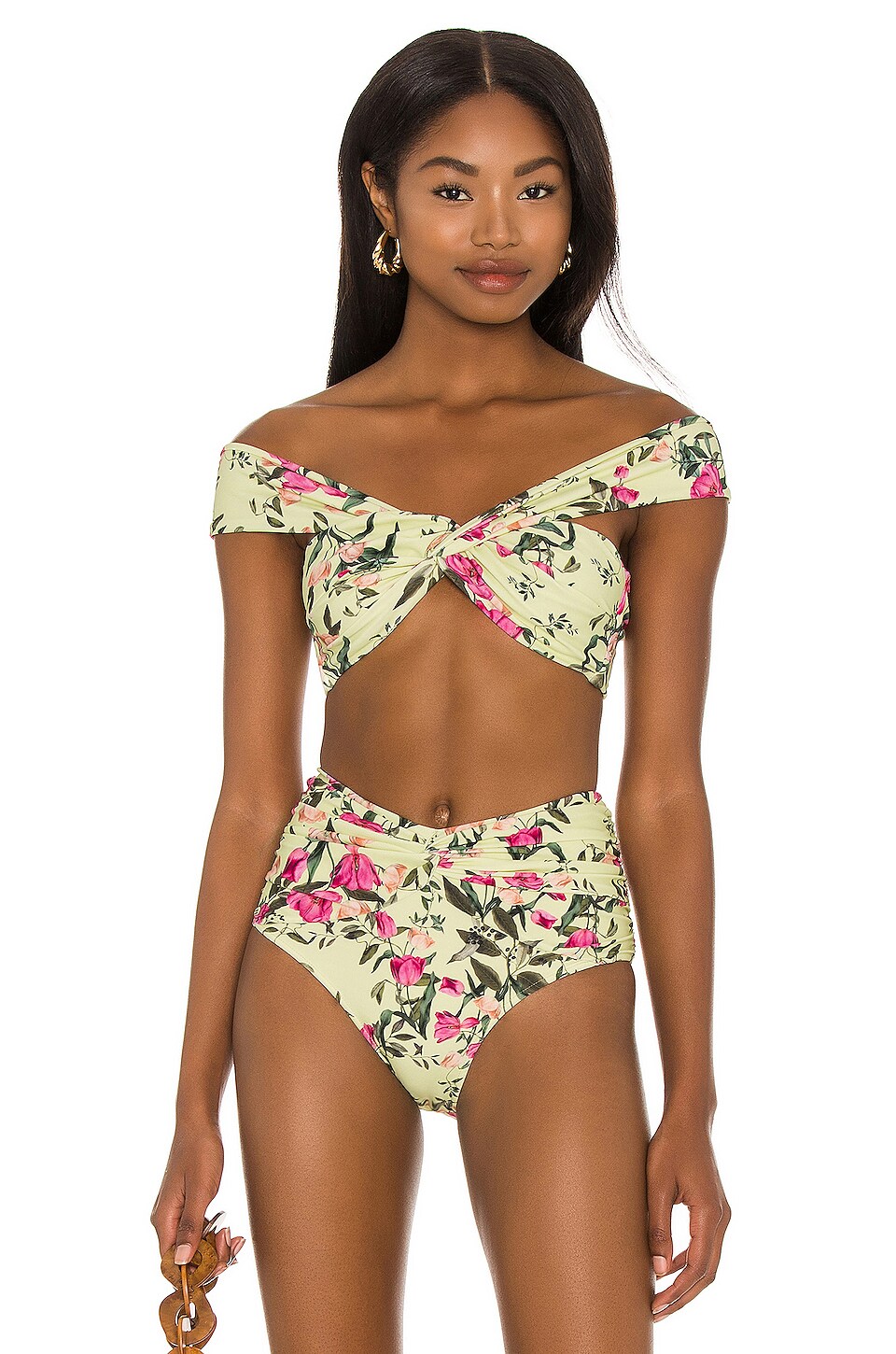 Tula Off The Shoulder Bikini Top
Was £8.00 now £7.00 (13% OFF) at Pretty Little Thing
Brown Underwire Cross Front Bikini Top
Was £15.00 now £13.00 (13% OFF) at Pretty Little Thing
playboy x missguided blue sports knot front bikini crop top
Playboy x missguided blue itsy bitsy bikini bottoms
tall green palm print strappy underwire u swimsuit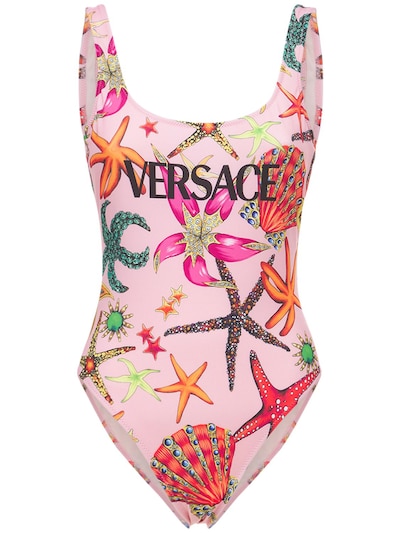 Trésor de la Mer-print scoop-neck swimsuit
Geometric-print one-shoulder bikini top
Tie-side geometric-print bikini briefs
Orange Ombre Padded Triangle Bikini Top
Was £12.00, now £10.00 (17% OFF) at Pretty Little Thing
Orange Ombre Tie Side Bikini Bottom
Was £10.00, now £8.00 (20% OFF) at Pretty Little Thing
By Lola Joseph
Disclaimer: Please note that we do run affiliate links on our website, this simply means we earn a commission of whatever you buy and does not affect you as a customer in any way.