If you're after quality products, Dyson VII absolute vacuum and Dyson air wrap volume + shape hair styler are must-haves this season.
The two products are going for  £599.99 and £399.99 respectively on the company's website. The vacuum has twice the suction of any cordless vacuum, the technology and design behind this product allow a deep clean of your home. The hair styler is also a well designed product that gives your hair almost an instant deep curl or if it's to dry your hair quickly, the technology allows that(the airwrap hair styler will handlle any thickness or length of hair).
These two products are recommended by our favouriite lifestyle influencers and the hassle free it gives your everyday use says "a money well spent".
As we all know dyson as a brand that's devoted its time in developing a top-notch tech and user-friendly quality products.
The cleaning device and hair style can convert from stick to handheld and from curler to dryer by simply removing the wand and attaching whatever accessories to the base.
The vacuum has an automatic senses that adapts to changes on the floor surface, that is to mean, it can sense a dried dirt and a wet one during use. This advance technology device comes in a package that feateures the Dyson V11 Origin cordless vacuum, High Torque cleaner head, crevice tool, combination tool, wand clip, charger and docking station, and finally the owner's manual.
While the hair styler  has a clockwise and anti-clockwise barrels that givess symmerical curls and also  sets voluminous curls or waves. The advance technology also directs air into the hair to give it fullness, and the bristles create tension to shape hair as it dries. It comes in a tan cushiones soft fabric packaging that contains the Dyson Airwrap™ styler Volume+Shape, 30mm Airwrap™ barrels, soft smoothing syling brush, round volumising brush, pre-styling dryer, non-slip mat, storage case and filter cleaning brush.
Cleaning your house or styling your hair need not to be a thing of fear anymore, enjoy!

Dyson V11 Absolute vacuum (Nickel/Blue)
£599.99 at Dyson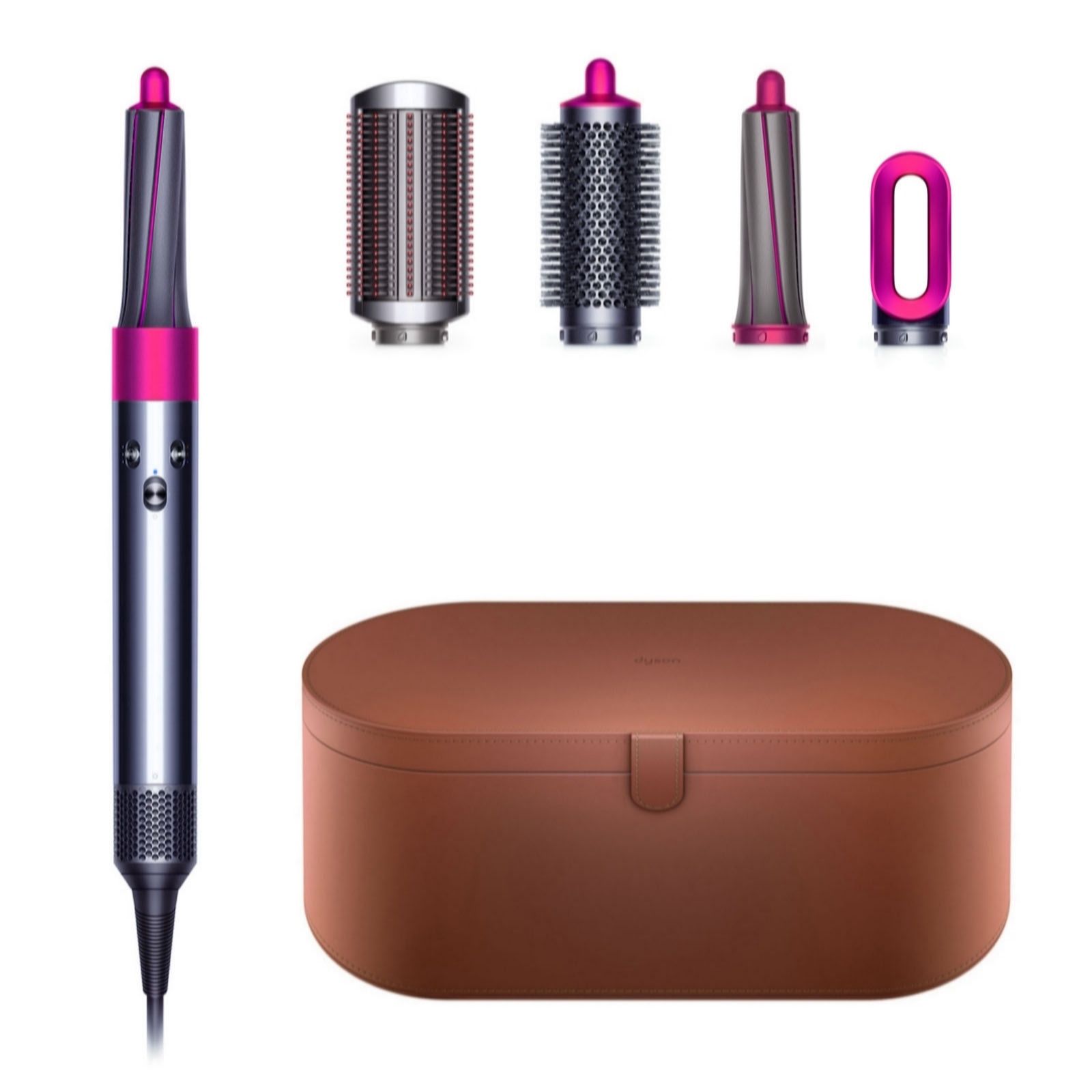 Dyson Airwrap™ styler Volume+Shape
£399.99 at Dyson
Images: Dyson