The warm weather brings joy, outdoor gatherings, health boost, enhanced mental performance et.c. In as much as we enjoy the warm weather, the wores of its effect on our beauty can't be ignored. The sun rays and the melting makeup alone is enough for you to take precautions.
This is where your SPFs and tinted moisurisers come in, tinted moisturisers are similar to BB creeam, CC cream and DD cream. BB cream is also known as Blemish Balm  which is also a tinted moisturiser that hydrates, blurs imperfections but with ability to control blemish and redness on the face. CC cream stands for Colour Correction which also hydrates but with the ability to colour correct and contains more pigments than BB cream(more coveraged). DD cream mean Dynamic Do All or Daily Defence – it has all the abilities of BB and CC cream, with SPFs and barrier that prevents moisture loss.
Finally tinted moisturiser is a moisturiser with colout tinted that gives your a skin a sheer coverage, brightens, hydrates, evens out skin tone and great for those with no skin discolouration or redness. Tinted moisturiser is also known to give your skin a glow due to their dewy satin nature and can come with SPFs.
The reason why tinted moisturisers are great for summer makeup is the lightness of the formula and the skin loving ingredients they contain(skincare benefits) like anitpollution protecting formulas e.t.c.. Wearing a full coverage foundation in the hot weather can be a bit too heavy, when sweat kicks in due to the rising temperature.
Tinted moisturisers can be easily applied with either your hands(recommended) or with your foundation brush/beauty blender.
Here are the best ones in market right now and consumers can't help but talk about how good they are: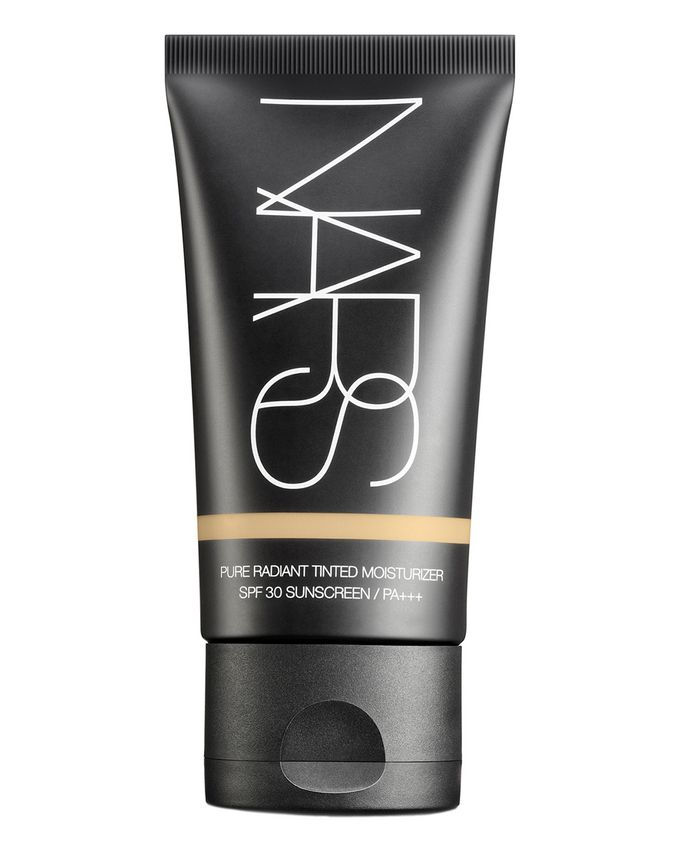 Pure Radiant Tinted Moisturizer SPF 30/PA+++( 50ml )
Kess
Perfect!
I bought this in the lightest shade (I wear 1N2 in double wear) and it's perfect. Warms my skin just a little. It's got a great light/medium coverage, doesn't slide off through the day and leaves a beautiful glowy finish on my dry skin, also SPF 30!! The best tinted moisturiser I've tried!
xxJac13xx
Lovely product
This is a lovely tinted moisturiser which still gives good coverage. Goes on great, Really recommend it! Last all day too.
Gigi
Still the absolute best
I went through two tubes of Nars tinted moisturiser is 2018/19 and then I had some acne problems (unrelated) so I switched to something higher coverage. Acne issues are sorted now so I repurchased this tinted moisturiser and WOW. Remembering how much I love it! I love how it lets your own skin shine through but adds a beautiful glowy radiance, it's super quick and easy to apply, and it has a good level of SPF too. I have combination skin so add a little powder to T zone and it has great lasting power. A dream product!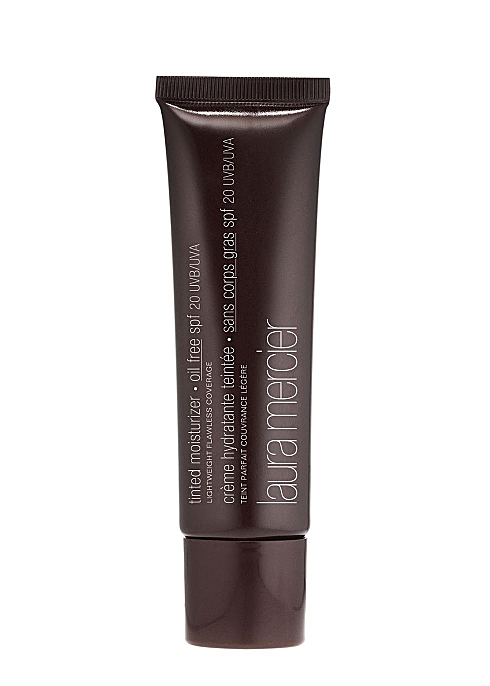 Tinted Moisturiser – Oil Free SPF20
TINTED MOISTURIZER
16 March 21
Desert Mimi
California
It is the best tinted moisturizer on the market. There is a full array of colors to fit all complexions. I have used it for years. For mature skin it is especially good because it doesn't show lines and wrinkles. Highly recommend!
PERFECT GLOW
15 March 21
Liv A.
Texas
I was looking for something that was light yet had a bit of coverage, this is perfect! It gave me a healthy looking glow with a very natural look.
Yes, I would recommend this product to a friend
Complexion Rescue Tinted Moisturizer SPF30 35ml
★★★★★5 out of 5 stars. Susan · an hour ago
Lovely bareminerals Foundation
Light foundation which gives good coverage and enhances complexion .My new favourite foundation. Will be buying again .
Purchased by reviewer
★★★★★5 out of 5 stars. Samantha · 2 days ago
Perfect for dry skin types
I was very pleased with the shade and consistency of this product. It was also perfect for my dry skin type and didn't settle into my wrinkles.
✔ Yes, I recommend this product.
Purchased by reviewer
★★★★★5 out of 5 stars. Emma · 2 days ago
Good coverage
Only used a couple of times. It gives quite good coverage for a tinted moisturiser, complexion looks smoother and doesn't cling in the wrinkles
✔ Yes, I recommend this product.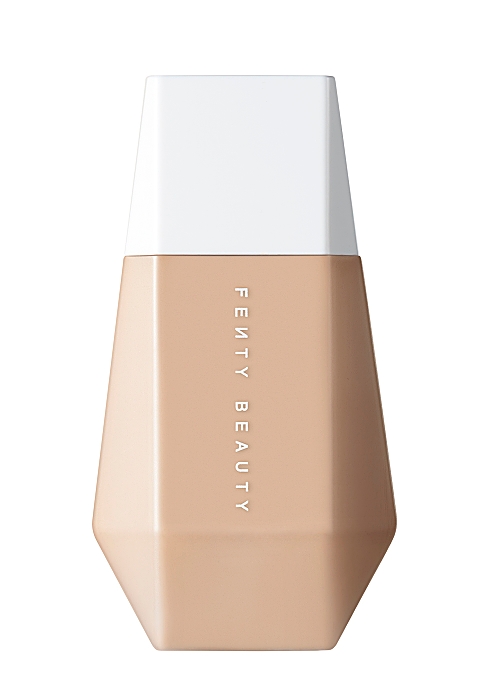 LOVE LOVE LOVE
2 April 21
Josefine
Denmark
Verified Buyer
I am so happy with this new product!!! I have both foundations already – but I was looking for a more lightweight and naturel everyday look. So when this came out I had to try it. I am normally in shade 140 and picked up one in the shade 2. I think the shade range fits me even better because it is more flexible and melts in to your own skin. I have dry skin and I think this is even more moisturizing than the hydrating foundation. I hope this will never get out of stock!
Yes, I would recommend this product to a friend
GREAT PRODUCTS
31 March 21
Valnails
France
Verified Buyer
I'm trying fente beauty products for the first time
Yes, I would recommend this product to a friend
Your Skin But Better CC+ Cream with SPF 50+( 32ml )
Joy
Amazing Product
So happy to have found this product!! Although a sheer coverage, it's easy to apply, doesn't sit in pours and makes my skin look fresh!! Love the smell too!
Sonia
Excellent purchase!
I was looking for a product like this for a long time, I live in Greece and we have sunny days almost all the year , the spf convinced me to buy it and I don't regret. But not confused it with foundation, it has a satisfied coverage but not a full coverage. It is what it says, cc cream and it is the best! Smooth, easy to apply , very hydrant , for me the ideal product because I don't use heavy products. It worths! I will buy it again !
Lulu
My favourite everyday foundation
I bought this foundation last year due to some of my favourite bloggers posting about it. I decided to give it a go and I am so glad that I did. Please don't be fooled by the "cc" cream vibe. This is anything but sheer. It's thick, rich and very dewy looking. I have very dry skin so this foundation gives me the boost that I need. I think this could possibly not be that great for those that are truly oily skinned. It may look a bit too slick Rick. Great longevity too. Shade range isn't great.. There is fragrance in this foundation though – for those that care.
Tinted Cover Foundation Face Powder
★★★★★5 out of 5 stars. · It a year ago
Finally the foundation that I expected!
I did not know this brand, until I saw Hilary DUFF talking about it on insta. Curious, I wanted to test the product. What can I tell you other than … it's a SUPER product! The foundation is not too common, I found my shade on the first try and it holds well during the day. I took the shade 7.5
✔ Yes , I recommend this product.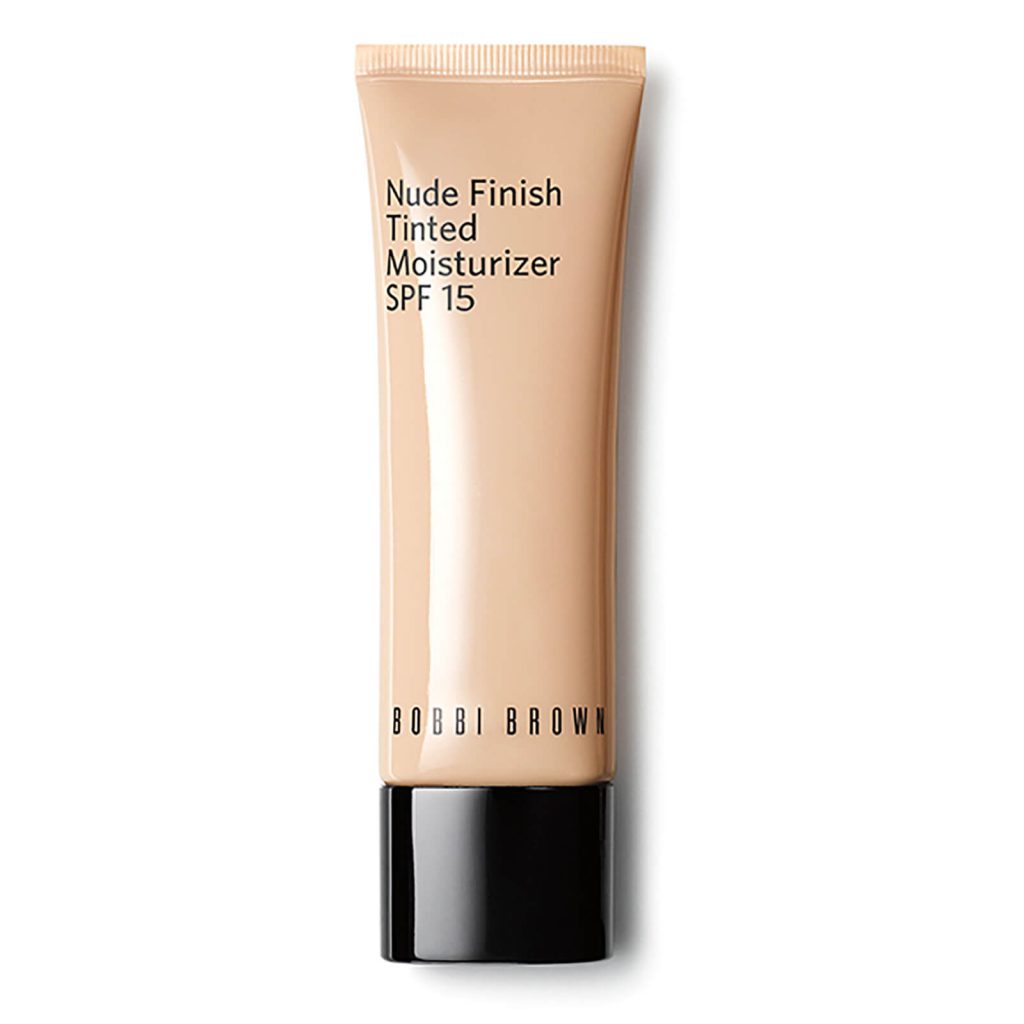 Nude Finish Tinted Moisturiser SPF15 50ml 
Perfection
I love love love this!!! Having been a fan of Bobbi brown foundation for years when I was looking for a tinted moisturiser I knew where to go! The colour match is perfect (light to medium), it evens out my skin giving me a natural glow without looking like I have anything on. I've been complemented on my complexion numerous times! It also smells very fresh! Will buy again!
03/04/21 by Lauras89
VERIFIED PURCHASE
Lovely texture
It glides on beautifully, I had a perfect colour match with medium. It looks really natural but it also has a buildable coverage. Highly recommend
12/03/21 by Naz
VERIFIED PURCHASE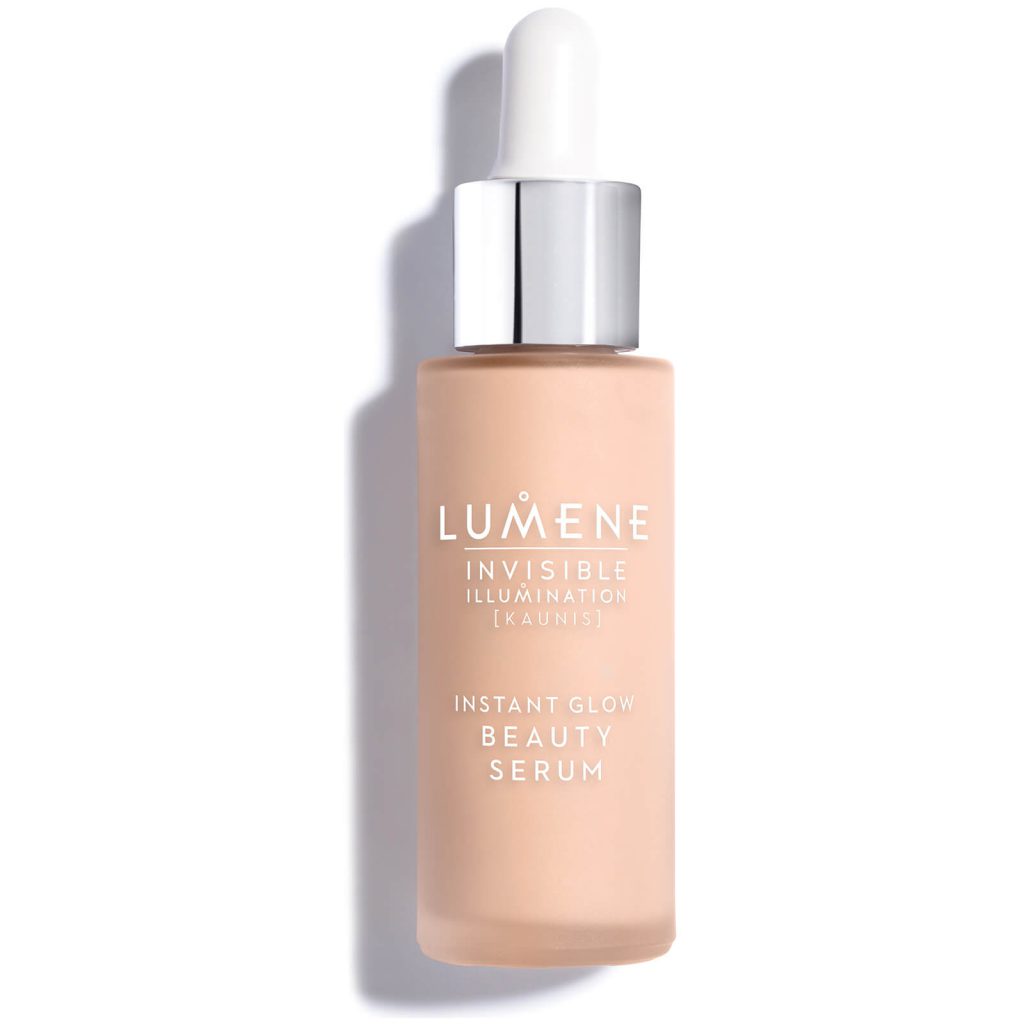 Invisible Illumination Instant Glow Beauty Serum 30ml
Absolutely Amazing!!
I was interested in this product after reading the description and the reviews and doing extra research on YouTube and going to their website. After all this research it sounded like a good product. I'm a nurse and I don't wear any makeup when I'm working and I wanted something that gave a natural look and wasn't heavy on my skin. I'm always getting comments on how tired I look so extra help wouldn't go amiss. I am in love this serum. You can use your fingers to apply this and gave a lovely cover and enhanced my complexion. It can be worn on it's own (if you have a good complexion) and it would look good under your foundation too. I'm so impressed I am going to look at other products within this company. I am 54 and this has enhanced my skin tone and it looks natural. I am fair with neutral undertones and got the universal medium which did blend in but was slightly and I enhance the word slightly dark for my skin but I can get away with this shade because my undertone is neutral. I will be buying this again and I have found my beauty and skincare products that suit my skin. Must be the Viking in me. 🙂
31/03/21 by Scouse Nurse
VERIFIED PURCHASE
Leaves beautiful glow
This beauty serum is amazing! It leaves a lovely glow to the skin with a very light coverage to add some colour too and as it's a serum you know it's like a makeup and skincare product in one. I imagine this will be my go to in the summer as I hate wearing foundation when it's hot and this feels so light on the skin
17/01/21 by Sophie
Perfecting Skin Tint, Sheer skin enhancer
Where has this been all my life?
I'm surprised I don't see this recommended for older skin all the time. I love the way this floats over my pores instead of highlighting them like foundations with more coverage. I can't believe it took me so long to figure out what I needed was LESS coverage to fix that issue. This evens out my skin tone just enough. It still looks like my skin, freckles and all. I use a little stretch concealer over any blemishes I've got that show through. It is pretty dewy by the end of the day, but it still looks beautiful, and I'm learning to embrace the dew. I'm not looking for matte, since that just makes skin look older. I highly recommend this for any age.
Great for older skin too
First of all searched reviews for over 60, there weren't any so I decided I must review. I'm 70 and yes I know, out of Glossier's regular demographic . I have tried so many foundations and have never been able to find a good match and a good texture. As you get older especially you do not want that heavy look. It just emphasizes the lines and wrinkles. At the same this it is nice to have something that evens you out and protects your skin. I was skeptical about finding a color match on line as I have had so many failures at matching in the stores. I used the pictures, found someone with a similar complexion to mine and just went for it. I was amazed to find the match was perfect. After application it seemed ok, walked away for a few minutes then looked again, my skin just looked good. This is far and away the best I've ever used and very reasonably priced. Concealer also excellent and a good match for me. Immediately went back and ordered other Glossier products. This is going to be my new go to brand. Can't believe everything worked so well quality wise and color wise purchase online with no ability to test. I'm a convert. Will definitely visit the store when next in LA or NYC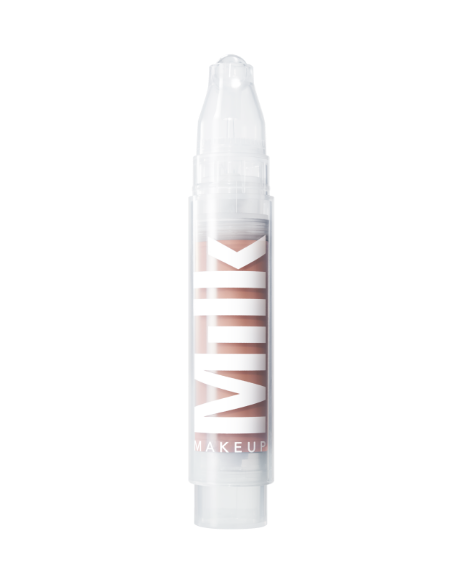 Great product
Submitted 5 days ago
By Laura
From Ontario
Perfect for light coverage my new go to fondation
My Go To
Submitted 11 days ago
By Bella
From LA
I've been using this product for the pas two months as my foundation and I love it! It's definitely a tint but it's perfect for mask up. It can dry up in the mask but it doesn't leave crust residue like other foundations. I love the packaging too. Super easy.
The Radiant Skintint SPF30( 40ml )
Melts right in!
Submitted February 17, 2021
Rchy
Central NJ
I use 23 Sand in the La Mer foundation, so I chose the medium in this SkinTint. I have been loyally using another brand's CC cream for the last few years but this one blows it out of the water. The first time I put it on to test, it literally disappeared. It just melted right in, amazingly. I didn't expect it to provide too much coverage but it makes my skin look fresh. A tiny amount of this along with one pump of the illuminator is the perfect combination for healthy looking skin and a subtle glow.
Yes, I would recommend to a friend
Unicorn product
Submitted February 15, 2021
HC123
Henderson, NV
For me this is a unicorn and I could not be happier out it! I have tried so so many different products for light coverage with sunscreen – I have dry skin and sun damage and at an age where too much color coverage is definitely not better. This product has been amazing from day one. It goes on easily and not much product is needed. It blends beautifully with fingers or with brush (have not tried sponge) and somehow magically evens my skintone and makes my skin look beautiful and luminous and hydrated without looking like I have make up on at all! Not visible foundation, not obvious sparkle or shine but somehow evens my skin tone and lights up my complexion while looking natural. And SPF. What else could I hope for? Worth every penny! This was my first La Mer purchase and they now have a loyal new customer!
Yes, I would recommend to a friend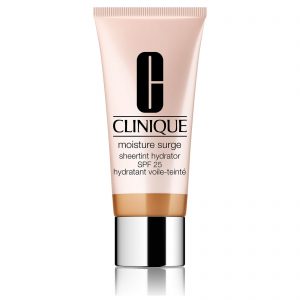 Moisture Surge SPF25 Sheertint Hydrator – Universal Medium 40ml
Love it
26 March 2021
Ems
Scotland
This really is excellent. I was a little unsure about trying it as I am used to a full coverage foundation, but the even better refresh (as much as I still love it) was feeling a bit heavy for everyday wear and taking kids to the park! I also have very dry skin. This product is beautiful – it glides onto my skin, doesn't settle in dry patches, and still gives decent coverage and evens skin tone. The SPF is a bonus as I hate putting suncream on my face. I think this is my new everyday go to!
Amazing for sensitive dry skin!
20 February 2021
LW
Manchester
I have struggled with so many different foundations always find even the lightest make my skin itch and go dry. Love the texture and lightness of this. Looks so natural like your own skin. It is sheer and adds a natural glow – I use the even better all over concealer for any areas that need coverage (under eye, nose). So hydrating! No itching. I used universal light.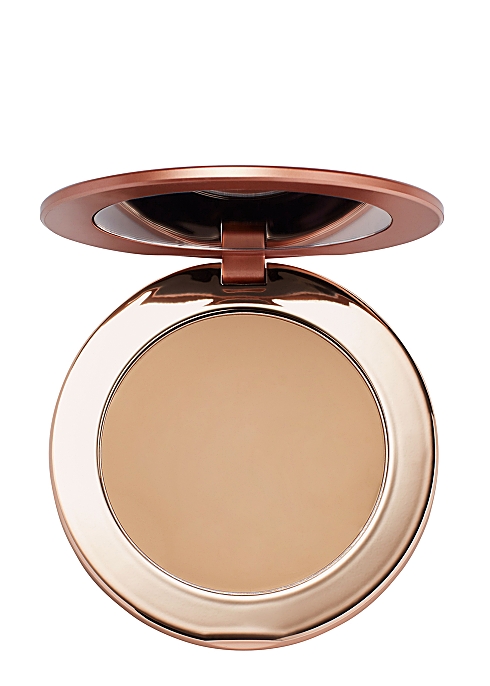 KristaD Verified Reviewer
5.0 star rating
Age:46-50
Skin Type:Combination
Skin Tone:Light
03/07/21
LOVE
Review by KristaD on 7 Mar 2021review stating LOVEI absolutely LOVE LOVE LOVE this! It's weightless and melts into the skin. Super natural looking with light to medium (buildable) coverage. This is my new must have!
Location:
Deteoit
Pros:
Weightless, good buildable light to medium coverage, melts into the skin. Doesn't oxidize.
Cons:
None.
Donna S.
5.0 star rating
Age:46-50
01/26/21
Perfect!
Review by Donna S. on 26 Jan 2021r eview stating Perfect! This balm is so lovely! It's so lightweight and goes on super easy. The color I got using the try-on feature was just right.
Location:
Colorado
By Lola Joseph
Images: Harvey Nichols, Cult Beauty, Look Fantastic, Sephora, Clinique, Glossier, La Mer, Look Fantastic, Milk Makeup, Feelunique
Disclaimer: Please note that we do run affiliate links on our website, this simply means we earn commission of whatever you buy and does not affect you as a customer in anyway.