The year 2020 is coming to an end with the good and bad things it brought. Early 2020, the fear of the global pandemic left many devastated. Our lives became limited to our 17inch size of our computer screen. We developed new vocabularies – Quarantine, social distancing, lockdown, PPL e.t.c. We also became this knockoff version of an health expert where we can't stop talking about T-cells, dexamethasone, antibodies etc. Our usually crowded cities(which we will never complain about anymore) became an empty space.
All these negative impacts of Covid'19 has come to an end with the new vaccine rollouts and so on but there are other things this global pandemic has also given us, other than the appreciation of lives, little things, livelihood and wellness, we've also learnt to appriciate the little things like wearing comfortable essentials and learning to grow and adjust to sudden changes.
This is why we're celebrating the new Covid habits, leaving the negative impacts behind. These are the three essentials we are taking from 2020 to 2021:
Since the lockdown, we've all developed a habit of appreciating comfortable outfits, but the celebration of the seamless bras cannot be overated enough. Finding out that over these years, we've allowed ourselves to consrict our organs wearing these wired bras that after weeks of wearing these wireless bras it's no doubt the new trend we all should try. So just like we're leaving coronavirus behind, so also is our underwired bras. Hello Seamless bras!!
The government has set new rules that we all should wear our face masks and hand gels while out in public transports, shops and other outdoor areas. How are we suppose to wear our favourite creamy lipsticks?, if we can't show them off in the public place, we can atleast show them when in a cafe or when we want to eat but the downside is that the creamy lipsticks would have worn-off when we whipp-off our facemasks to eat. That's why we are opting for matte lipsticks that are longwearing(that won't flake or crack) until our lower faces are set free.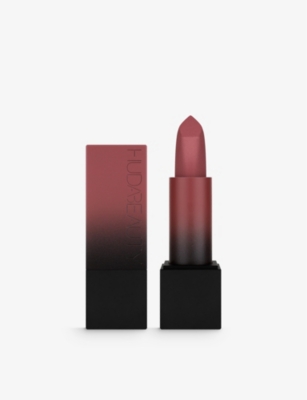 The Roses Power Bullet Matte Lipstick 3g
The "schic" way to wear your face masks nowadays whether at work, in a gathering, shops or public transport is the use of the Visor face masks. This transparent mask not only allow you to show off your makeups while out in the public, it also protects, allow your skin to breathe and breathe in natural air without worrying about contacting any airborne diseases.
1x Pro Visor Face Shield, Medical Certified with Anti Fog, Facial Protection Made in Germany, Full face Covering Adults – Black/Black
All said and done, I hope the newyear brings all joy, longlife and prosperity. Happy Newyear!!
By Lola Joseph
Images: Selfridges, Amazon, Intimissimi, Kudos Companies
Disclaimer: Please note that we do run affiliate links on our website, this simply means we earn commission of whatever you buy and does not affect you as a customer in anyway.