There are  rings of wedding bells in the nollywood mega influencers arena, and they are Toke Makinwa and BamBam.
Firstly, the social media and every media outlet, was broken with the news of Bamike Olawunmi known as BamBam got enganged to her fellow former housemate of Bigbrother Naija, Tope Adenibuyan known as teddy A. These two socialites are known to be a perfect match for their feisty character which brought alot of fun to the house back in 2018.While it was well-received by some fans, others expressed their doubts. Meanwhile, congratulatory messages are trending on social media following the engagement.
The engaged couple shared the pictures of the ring and hint of the day check them out below:
@bammybestowed and Teddy @iamteddyA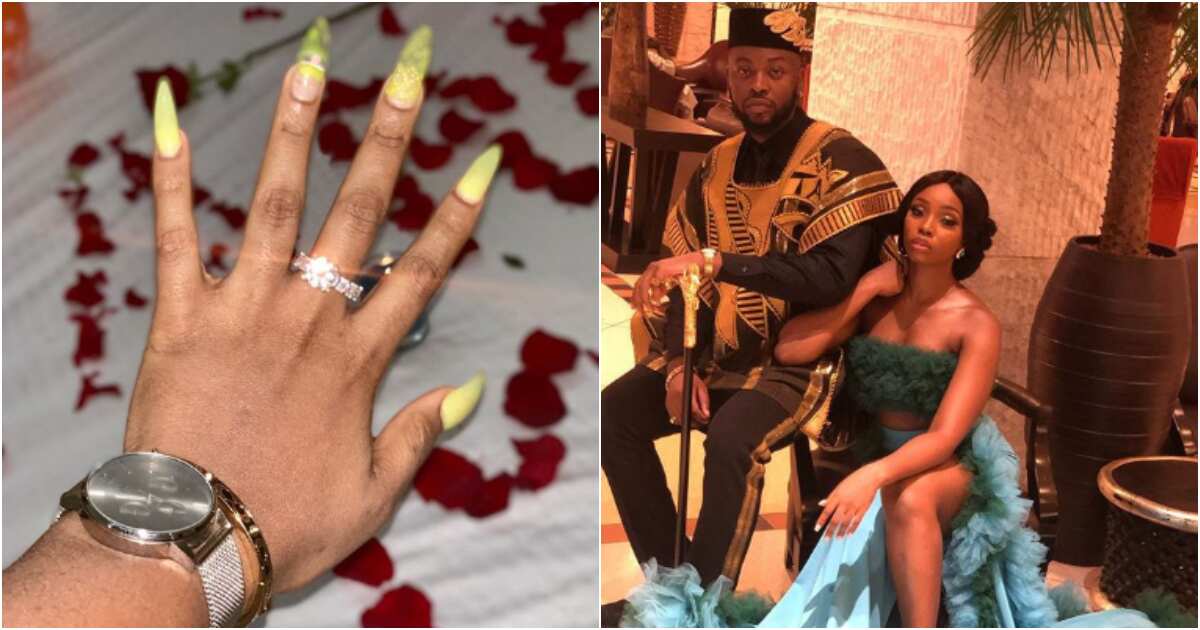 Now shortly after this announcement, Toke Makinwa an African socialite who made her way to be a mega influencer and a business woman through TV hosting announced how she would be getting married by next year. Please call me 'Tatafo' don't you think she trying to steal the show from BamBam? Well just a little awareness from my side…We're not surprised Toke, the smart woman that you're..
She took to her Instagram page announcing her birthday coming up in November, using a hashtag that stole our attention – #Lastyearsingle.
She said:
*Temp Post*
PSA .. Calling on all travel companies, let's make magic together this November, I turn 35 and I want a solid girls trip to my dream destination Phuket – Thailand ?? I want to wake up to the sounds of the ocean, visit nearby islands, drink some rum and live it up as it's my last year as a single girl ready to give marriage a second chance and of course the bambinos too. So if you'll like to sponsor my friends and me to create the best content ever, let's do it big in November.
#TMat35 #The35Club #Lastyearsingle
Tag them all.
By Lola Joseph