How many of us know that undone brows are the key to a no-makeup makeup look, why? because less is definitely more. Eyebrows frame our features, and nowadays, there are tricks to making it more definitive, with the use of concealer, highlighter, brow gel and a few pencils, are the ideal ways to to get well polished sculpted brows.
Undone brows give a more natural look compare to the overdone look which is now bucked in favour of a natural beauty and our favorite celebrities like Ashley Olsen, Taylor Hill and Mary-Kate Olsen are not afraid to show this off. The use of undone brows in our makeup routine aids a more youthful appearance by softening our facial features.
Here are ways to get the right balance in achieving gorgeous undone brows:
Start Combing
When it comes to getting a natural undone brows, the best way to start is by combing to help tame errant hairs to give the brows a fuller appearance, and combing in upward direction is the secret about it. Use a dry spolie brusee Jane Iredale Deluxe Spoolie Brush ($10). It will help tame errant hairs to give the appearance of fuller brows.
Try Wax and Gel
The next step is the use of brow waxes and gels which are great to avoid a messy look when styling undone brows, it can be applied in a upward motion. If you have coarser brows then both gel and wax will be needed while finer brows only need gel and finally, if you're with sparser brows then tinted gels will do the magic. The use of  Sephora Collection Eyebrow Editor ($19) is a great tool option to achieve this.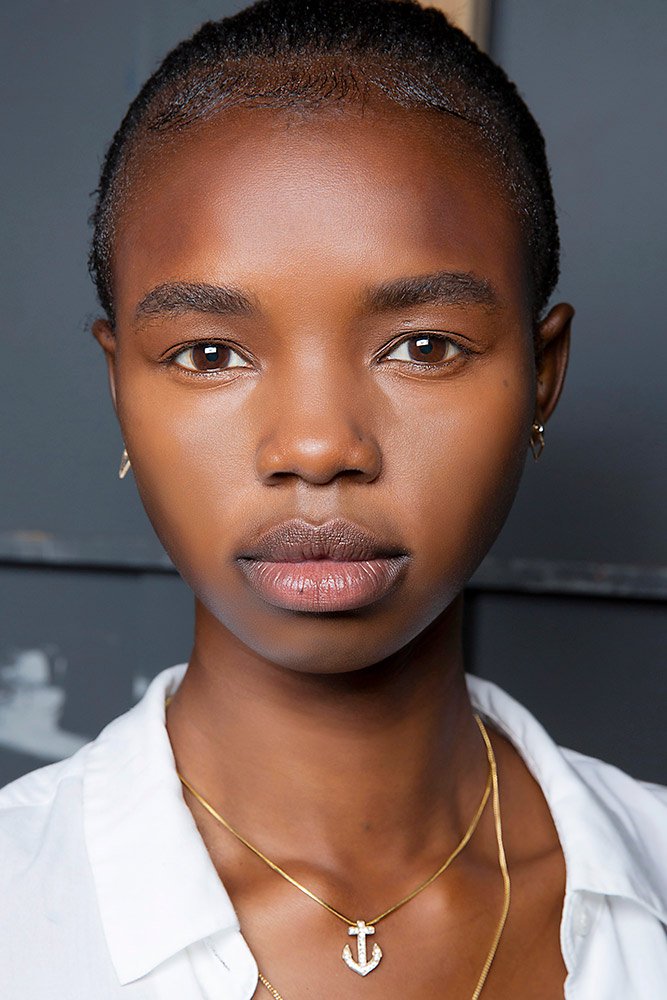 Define but Don't Overdo It
We are not all like Cara Delevingne the goddess with naturally thick brow, so if you want a bit more definition in your natural arches, adding a bit of colour by lightly filling in the sparse areas to accentuate a full natural brow. We suggest the use of the Glo Skin Beauty Smudge-Proof Precise Micro Browliner ($20).
Turn Up the Volume
The best natural way to gain fullness in your thin brows is using brow colour in one to two shades lighter to draw individual strokes, use an angled brush to achieve this.

Go Easy on Your Arches
Avoid over defining your arches, filling it in with gentle strokes will give it a natural shape than becoming a character. The use of brow stencil like Temptu AirBrow Set ($36) is recommended.
Balance
You may want to fill in sparse areas or want a natural shape with a fuller finish, but really how you choose to do it is about personal preference. It'a all about creating a balance, you can play around with it to see what works for you.
Manage Regrowth
The use of tweezers, eyebrow scissors, spoolie brushes and so on are the best tools in maintaining a regrowth in your eyebrows. Going for a undone brows isn't a reason to let your brows grow out of order.
Avoid Over-Plucking
To achieve effortless natural brows, avoid over grooming-the common eyebrow mistake includes over tweezing and trimming.
Image Courtesy: