It's denim week, so we've decided to scout for best denim for both short and tall women. You can now kiss your scissors goodbye because these found jeans are in the perfect length.
Shopping for denim can be easy for those who are between the height of 5'4″ and 5'7″ but very daunting for those who are vertically challenged among us. Those in 28inch-inseam club reminds us of the privileges we fail to share. There are some of us who are always or never asked to reach those inconveniently placed object on the highest shelf, we get you…
Fitting your stems in those denim as the summer season comes to conclusion is OK. We found floor-gracing flares for our six-foot friends, crops that remain crops on people five feet and under, and universally flattering styles that come in all lengths and sizes.
FOR THE TALLS:
The Colleen Jeans
$425.00
Elsa Monday Jean
In Sustainable Workday Blue
Exclusive – Forever Karlie Flare
FOR THE PETITES
Mile High Crop Flare Women's Jeans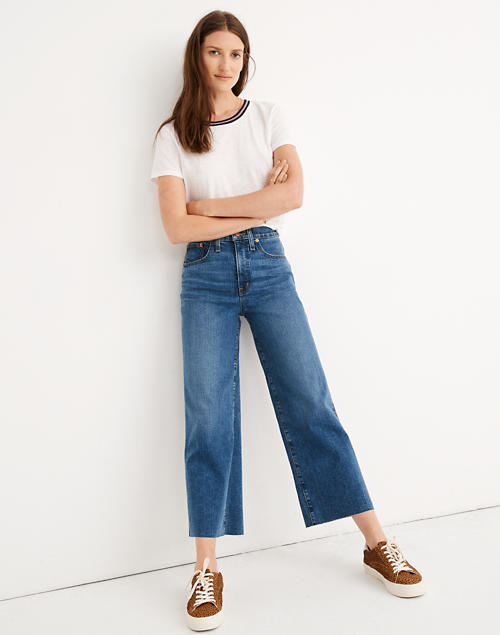 Petite Slim Wide-Leg Jeans in Crownridge Wash: Raw-Hem Edition
$128.00
Helena High-Rise Straight Jean
GRLFRND
By Lola Joseph