When it comes to our complexion, most of us are struggling to find what works. We've bought the most expensive moisturisers but with no result. We all want a skin that's even and smooth, maybe adding essential oils to our daily moisturisers and to our foundation makeup will give us the extra boost we need to achieve this, yes but essential oils only work to a certain extent and cannot be compared to rosehip oil, let's find out why.
Essential oils are the essence of a plant, they are extracted from plants. These oils can most of the time capture the plant's scent and flavor. The unique aromatic compounds give each essential oil its characteristic essence and are obtained through distillation. The popular essential oils in the market right now are Rose oil, Lavender oil e.t.c which only offer a short-term hydration and scents for a feel good.
Rosehip oil on the other hand, is a pressed seed oil, extracted from the seeds of the wild rose bush. It is rich in essential fatty acids like omega-3 and omega-6 as well as regenerative vitamins A, B1, B2, B3, C, and K that promote repair, increase moisture and reduce signs of ageing. What makes rosehip oil more potent than common essential oils is the skin cell regenerative ability it has. It helps even out skin discolouration, improve skin texture and speed up skin healing.
This is why if any of our makeup products or skincare products contain rosehip oil, it always make them more expensive than their counterparts. While having rosehip oil in our skincare and makeup products is good, but the most efficacious formulas are the pure rosehip oils.
Apart from its ability to regenerate skin cells, speed up skin healing, even out skin tone, it also has a long-lasting hydration, ramps up collagen production as a result increases skin elasticity and decreases wrinkles and fine lines. It also has the ability to brighten the skin, fight against free radicals due to the Vitamin C nutrient it contains. Thanks to its clever ability to inhibit melanin production which boosts skin radiance and fades out dark spot. If used daily, it encourages cell turnover and sloughing away dead skin. Finally, it soothes inflamation of the skin – Sensitive, irritated, reactive skin conditions and acne-prone complexions can also benefit from rosehip oil because it contains high amounts of vitamin E, polyphenols and anthocyanin giving it an anti-inflammatory properties that help to calm stressed-out skin, reducing redness and irritation. Its healing powers prevent recurrence of skin condition and rebalance and refine oily, spot prone skin due to its Omega – 6 nutrient.
Rosehip oil can be used twice a day morning and night. Massage a few drops into a freshly cleansed skin  until  absorbed. It's advised to use the pure form of rosehip oil(unblended formula) for best result and also to slowly introduce it at once a day use if you have a sensitive skin (to see how your skin reacts). Moreso, you can add a few drops into your daily moisturisers and makeup products for extra protection from the chemicals beauty products contain.
Now that we've graduated from the university of rosehip oil, here are the best in market right now:
100% Organic Cold-Pressed Rose Hip Seed Oil( 30ml )
100% Natural Certified Organic Rosehip Oil 20ml
£15.60 (£0.78 per ml) RRP £19.50 20% Off at Feelunique
Rosehip Bioregenerate, Rosehip Seed & Fruit Universal Face Oil( 10ml )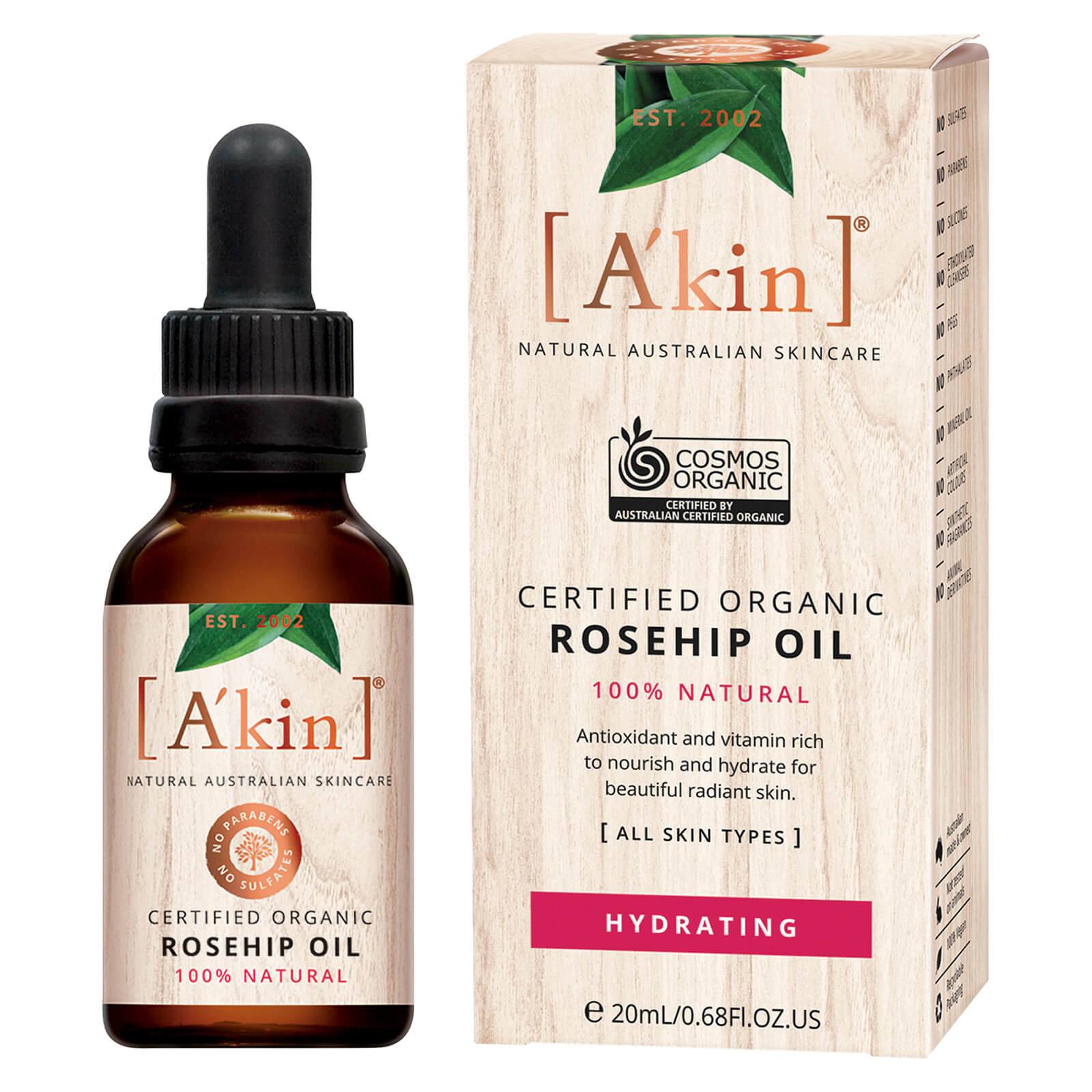 Certified Organic Rosehip Oil 20ml
RRP: £18.00, Now £12.60 Save: £5.40 at Lookfantastic
Rosehip Seed Oil Gold Elixir 30ml
RRP £10.00 with 15% Off Now £8.50 at Feelunique
Rosehip Seed Oil (Rosa Rubiginosa) (no. 246) 100ml – Pure, Natural, Hydrating, Nourishing & Moisturising.
Organic Rosehip Oil (Rosa canina) 10ml
By Lola Joseph
Image Corurtesy: Amazon, Cult Beauty, Feelunique,Lookfantastic, Pexels
Disclaimer: Please note that we do run affiliate links on our website, this simply means we earn commission of whatever you buy and does not affect you as a customer in anyway.