Straw bags are great for summer, but what happens when summer ends? Fear not, as straw bags can now be carried from summer into winter. Straw bag trend started a few seasons ago where brands like Loewe, Chanel, Jacquemus filled the runways with their models carry them. It is well known as a beach bag but all rules have been broken, you can now carry them in summer through to winter. Straw bags come in various shapes and shades, but the best looking ones are mostly in tan, red, black, pink , brown but not limited to these colours alone. They can also be accented with white colour.
These trendy summer stapples can be paired with your favourite summer looks, they can be crossbody, bucket, boxy, crescent, or circle which are the shapes that give the trend to last from summer to winter.
Shopping the right straw bags does not have to break the bank, there are many affordable options from high to low out there that fit in every budgets.
Checkout the best ones to sport this summer into winter, happy shopping:
FIJI Beige Straw Weave Cross Body Bag
cross body straw bag with contrast flap
FIJI Straw Weave Cross Body Bag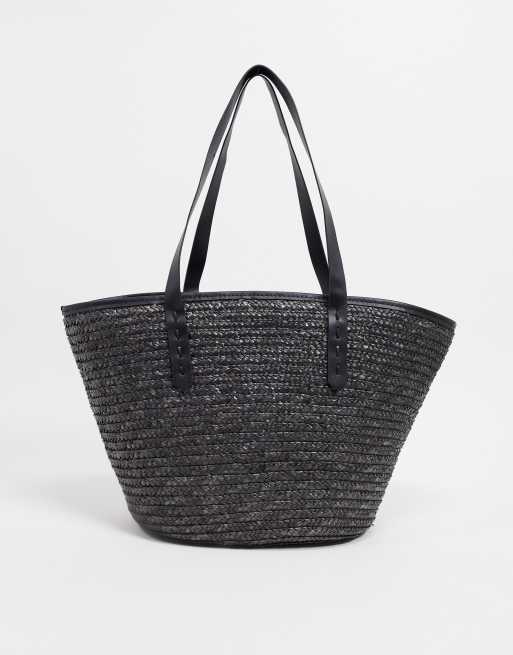 straw tote bag in black with contrast faux leather handle
By Lola Joseph