Gone are the days where sweater vest was only associated with preppy dressers, librarians, the scholars e.t.c. The sweater vest is now one of the classic staples in any season wardrobe, they can be worn alone with our favorite mini-skirts/distressed denim trousers in the summer season and can be part of any winter season layering.
The enthusiasm for sweater vests among the fashion aficionados has soared in the past seasons and I don't think it's going anywhere soon. So what is a sweater vest? according to Wikipedia, "A sweater vest is an item of knitwear that is similar to a sweater, but without sleeves, usually with a low-cut neckline. They were popular in the 20th century, particularly in the 1970s in the UK, and are again growing in popularity in this century."
The sweater vest is now very popular amongst our favorite celebrities from Bella Hadid the American supermodel, Victoria Beckham British artist, and designer to Dua Lipa an American artist, who have all sported this cult fashion staple.
Sweater vest comes in various versions from cable knit sweater vest, cashmere, crochet, to print and solid colours, there are some cropped, side slit, some side tie, e.t.c. We are in the festive season, pairing a festive theme sweater vest with your festive party style looks is not so bad, and will also be a good way to elevate your wardrobe and keep warm this season.
When it comes to styling a sweater vest, it can be styled with your favorite denim jeans and a white poppy shirt for a relaxed casual day out or it can be part of an elevated style look like pairing it with the same white poppy shirt and a baggy midi length trousers finished with a pair of high heel mary jane shoes.
In addition, many designers like Prada, MiuMiu, Gucci e.t.c. have all had their takes on this cult classic, including our favorite high street brands like Asos, Boohoo, Missguided, to mention but a few.
Finally, the buying habit when it comes to budgeting for this sweater vest style is to invest in two luxury quality pieces for occasions and parties while you improvise with the affordable high street brands for work and casual wear.
So buff your boots and loafers as the preppy style code is here to stay, so shop the best sweater vest below: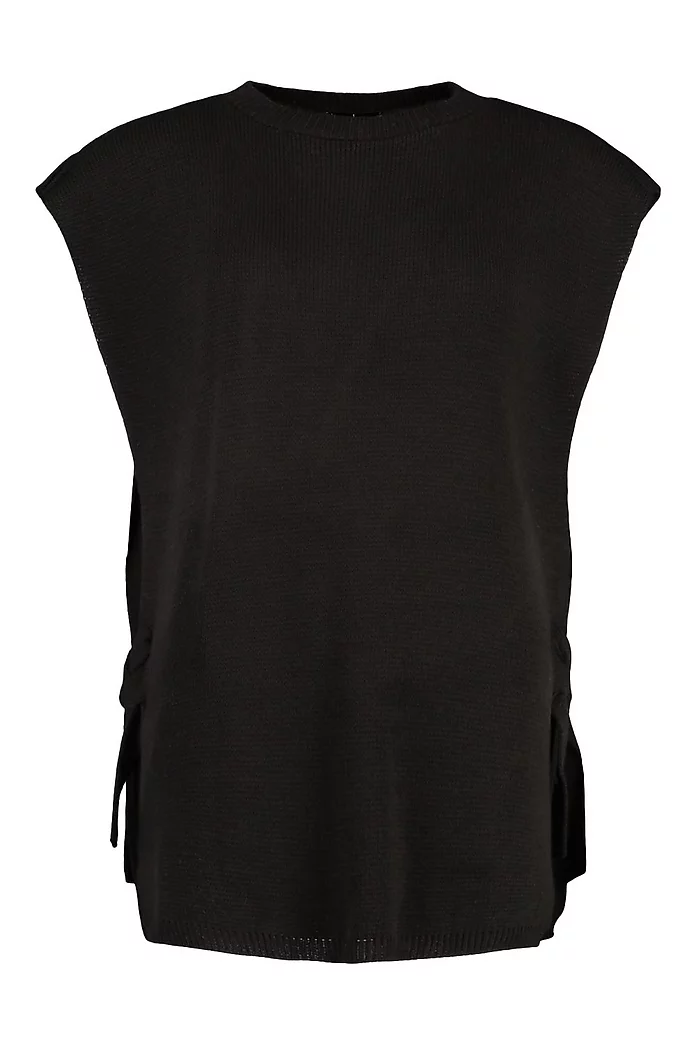 Ziggy striped crochet sweater vest
playboy x missguided black oversized knit cricket vest
Christmas Pattern Sweater Vest Without Blouse
High neck knitted vest in green argyle check
Christmas Print Sweater Vest Without Blouse
Blue Vanilla Grey Knit Roll Neck Vest Jumper
Gretel colour-block wool-blend vest
Embellished houndstooth sweater vest
plus size cream argyle knit sweater vest
Was £10.00 now £4.00 (60% OFF) at Pretty Little Thing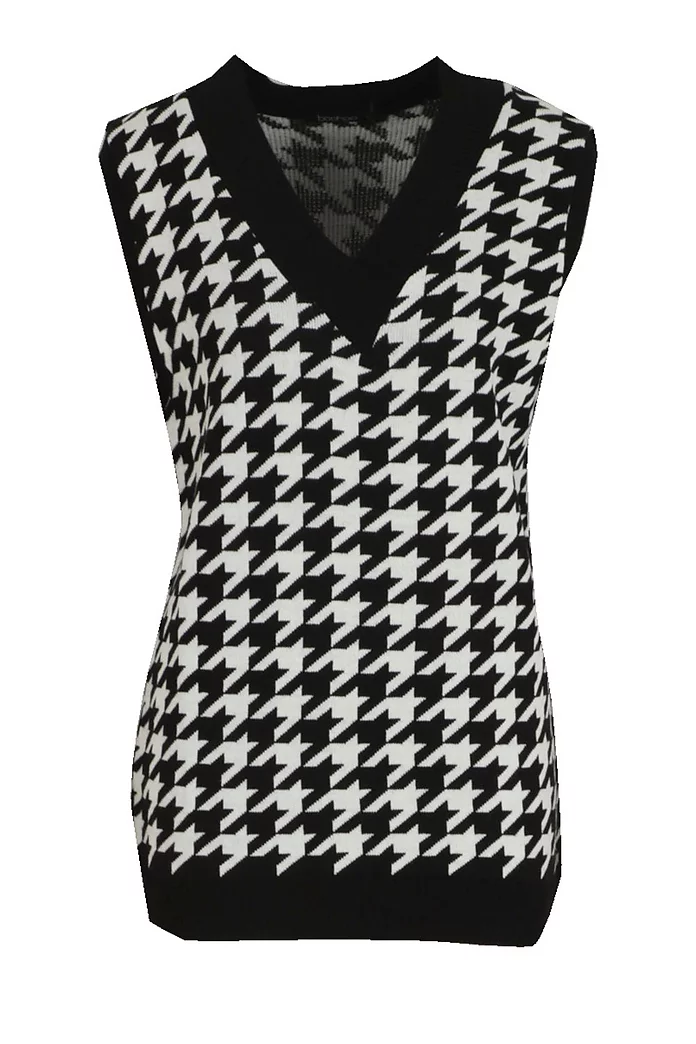 Brown cable-knit wool-blend vest
By Lola Joseph
Disclaimer: Please note that we do run affiliate links on our website, this simply means we earn a commission of whatever you buy and does not affect you as a customer in any way.