If you are looking for that one more comfy accessory other than your favourite comfortable loungewear during this third of lockdown, it's the fluffy slippers.
These pair of slippers are the perfect pairing for your work from home wardrobes and there is nothing more comfortable than sliding your feet into a cosy comforting pair of fluffy slippers when paddding around the house.
These pair of accessory are stylish and come in various designs. There some faux furs, shearlings or combination of both. They also come in colourful sets, animal print sets, leather patch sets, or in neutral classic shades. They are the perfect pair to give a finishing touch to your loungewear looks.
People all over the globe are giving positive reviews to owning one pair of this fluffy slippers –
A verified buyer who bought the 'MAGIMODAC Faux Fur Sliders Slippers' at amazon said "Look absolutely amazing. Seriously fluffy. The sandal itself is squishy underfoot. It is that same material underneath the fluff for the strap. I ordered them in grey, on the image it looks like there is more black tips to the fluff than there is in real life. They are more of a solid grey with tiny black tips wich looks better in my opinion. I use them as house slippers, everyone's commented and said how much they love them. I will be getting them in more colours for sure."
Another buyer who reviewed the ' THE SLIDE' at Skims said "i love these slides, they are so comfortable and feminine. ive tried other brands, and none feels like these. when i start dressing to go out and im doing my makeup, these slides make me feel so sexy. keep up the good work"
Here are the best ones in the market right now:
Faux Fur Sliders Slippers Flat UK 4-12 Fluffy Slip On Flip Flops Shoes for Women Ladies
Scuffette II chestnut suede slippers
Soffi Faux Fur Slingback Slipper
Was 38.14 with 40% off now  £22.88 at Nordstrom
Slip-er 2 Faux Shearling Convertible Slipper
Was £200 with 25% Off now £150 at Farfetch
Shear Faux Shearling Slide Slipper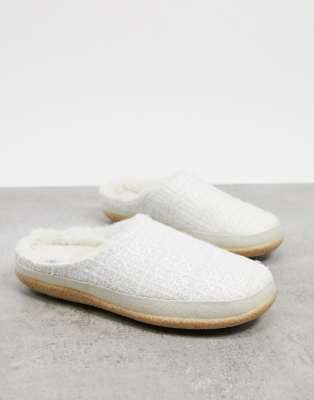 Ivy knitted fluffy lined slippers in off white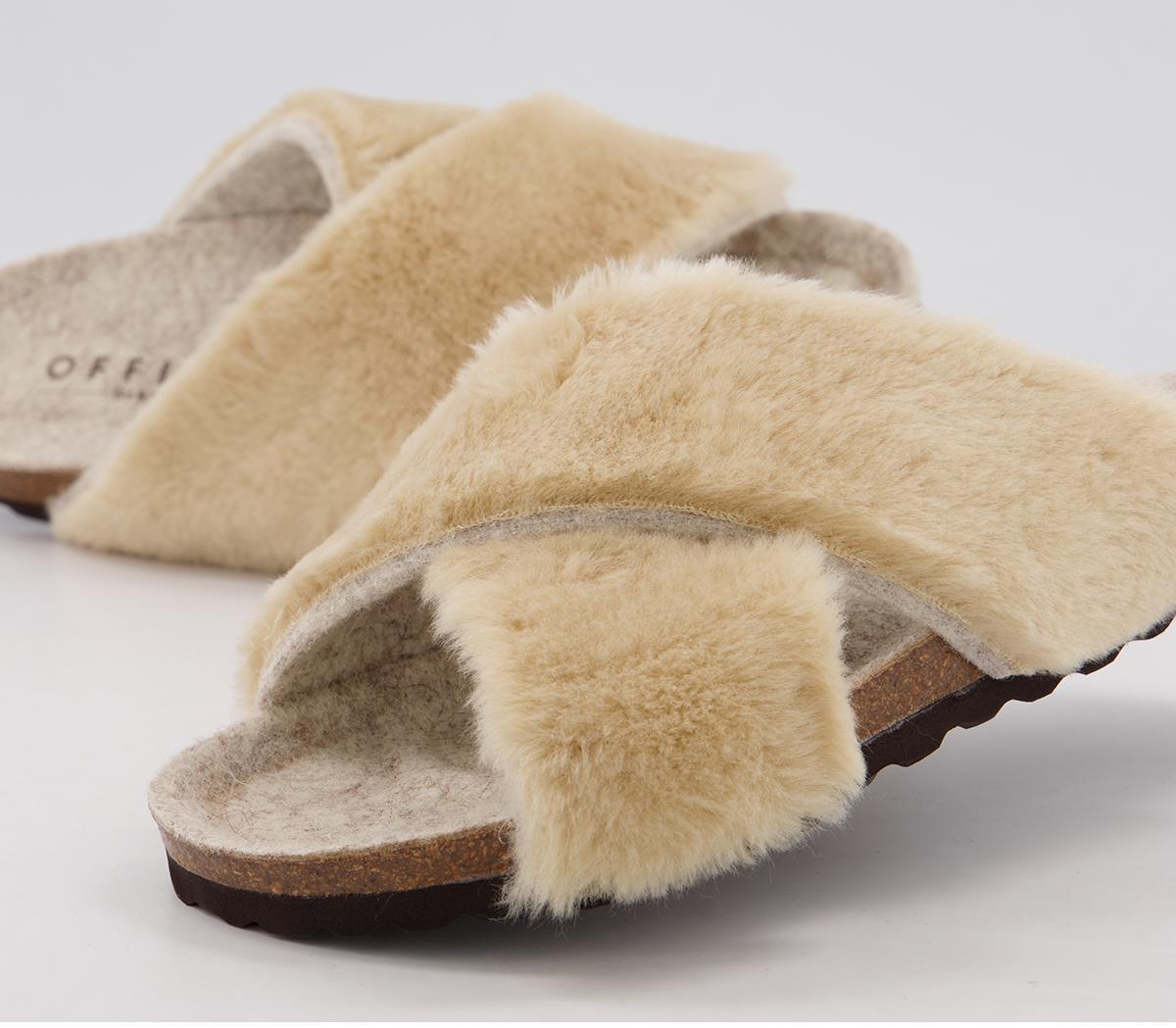 Fixed Cross Strap Slippers – Cream
Cozi slippers in cream teddy fur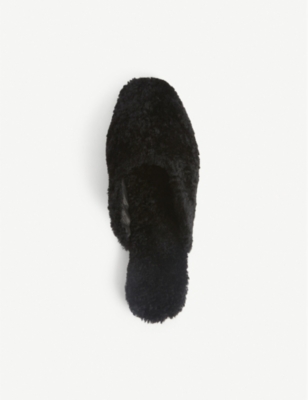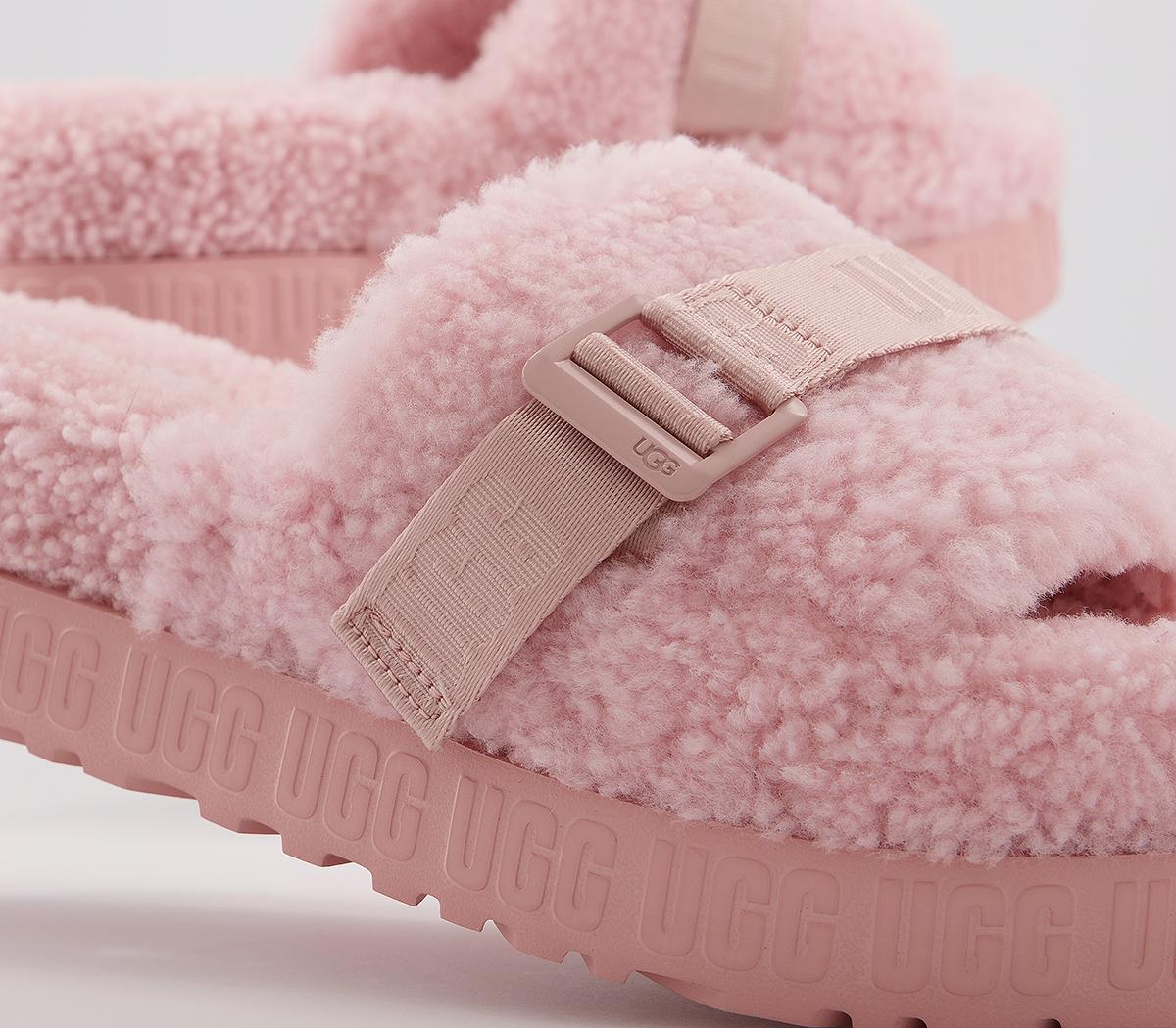 By Lola Joseph
Images: Amazon, Asos, Office, Harvey Nichols, Nordstrom, Skims, Selfridges, Pexels
Disclaimer: Please note that we do run affiliate links on our website, this simply means we earn commission of whatever you buy and does not affect you as a customer in anyway.