When it comes to shirt dresses, they're very versatile in use just because they can fit into many summer-style looks. They can be worn to work, for running errands, zoom meetings, to dinner, and can also transition into autumn style-look. 
A shirt dress is a style of a women's dress that borrows details from a man's shirt. These can include a collar, a button front, or cuffed sleeves. A shirt dress can also come in different fabrics, like cotton, silk, linen, lace or broderie Anglaise e.t.c. Some are pleated, and some are just as simple as a man's button-down shirt. 
To style a shirt dress on an easy summer day, a pair of slidders, flat sandals, or sneakers finished with a crossbody bag will give that comfort you need, or elevate the shirt dress into dinner wear with a pair of heeled sandals or heeled mules finished with a clutch or wristlet will give a complete dinner style look, you can take it up a notch and give it a shape with your favorite belt tied around the waist. 
Moreso, to style a shirt dress on a cold winter day, completing it with your favourite pair of boots, tights, jeans, or leggings, and your crossbody bag will add an edge to your look, don't forget your coat for extra warmth. It can also be part of your layerings during the cold days, your shirt dress with a sleeveless cardigan or sweater vest completed with pair of boots, tights, and clutch makes it very appropriate for a night-out style look during the Fall-Winter season. 
Continue reading to discover the best ones to shop this summer season; 
Lauren Button-Front Maxi Shirtdress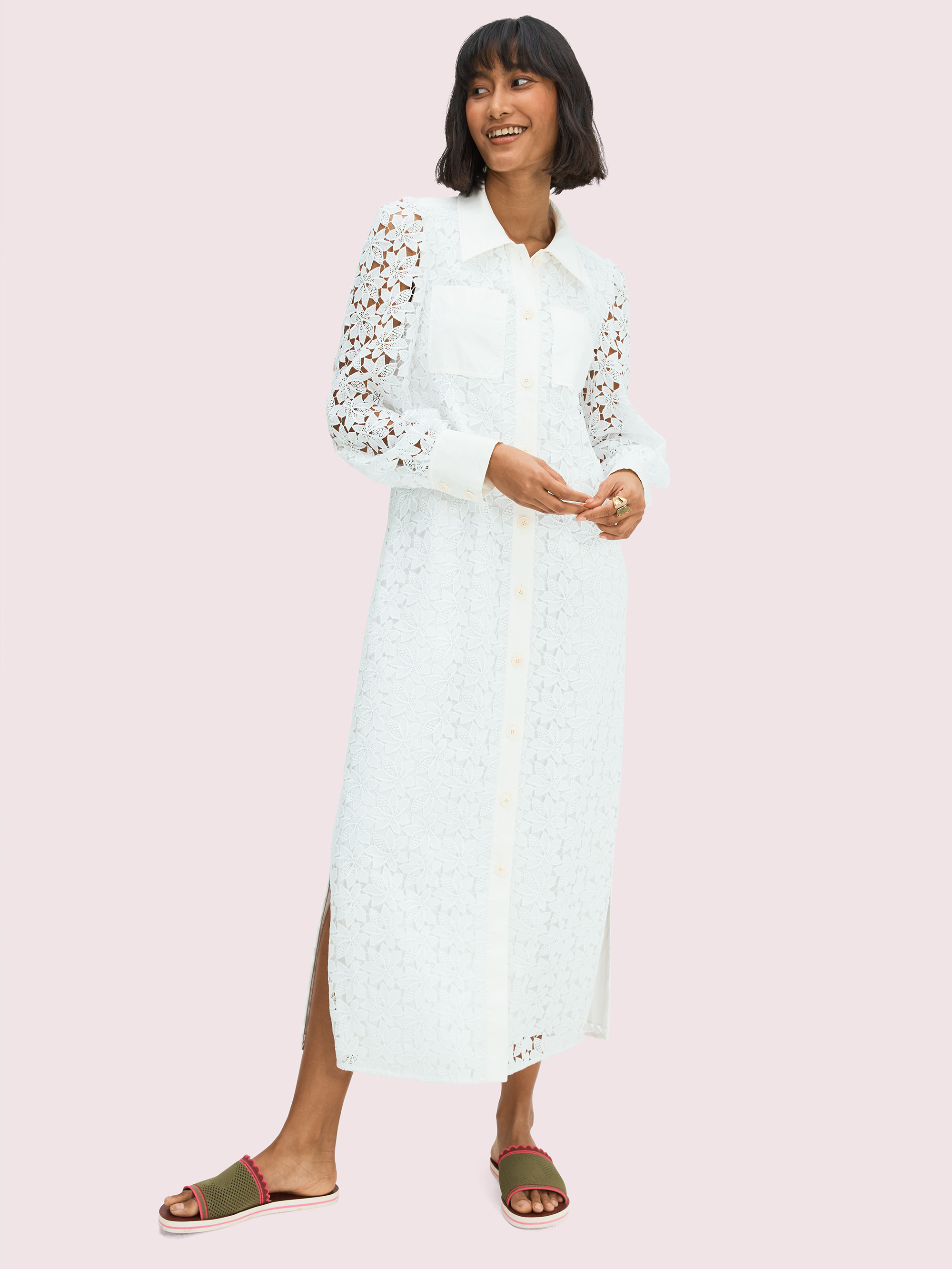 Was £450.00 now £179.00 at Kate Spade 
Jenna Indigo Striped Flounce Shirtdress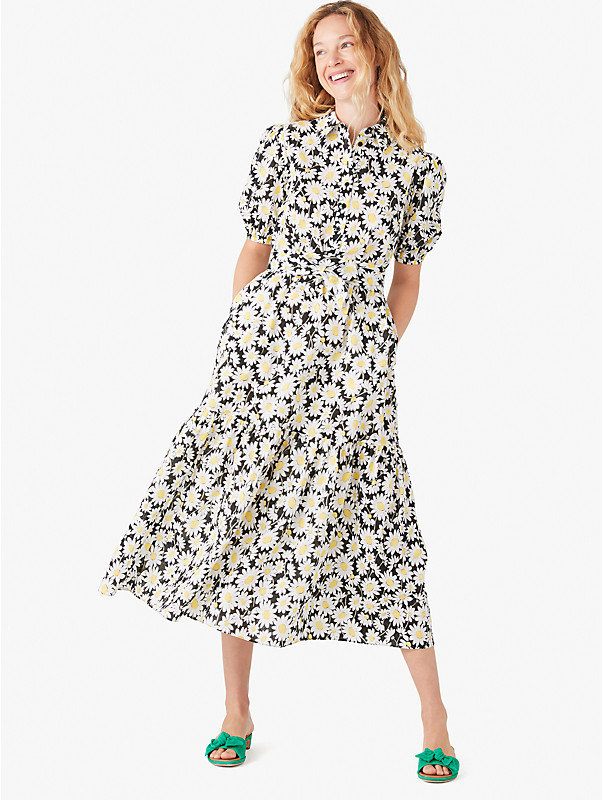 kate daisy textured seersucker shirtdress 
Striped Long-Sleeve Shirtdress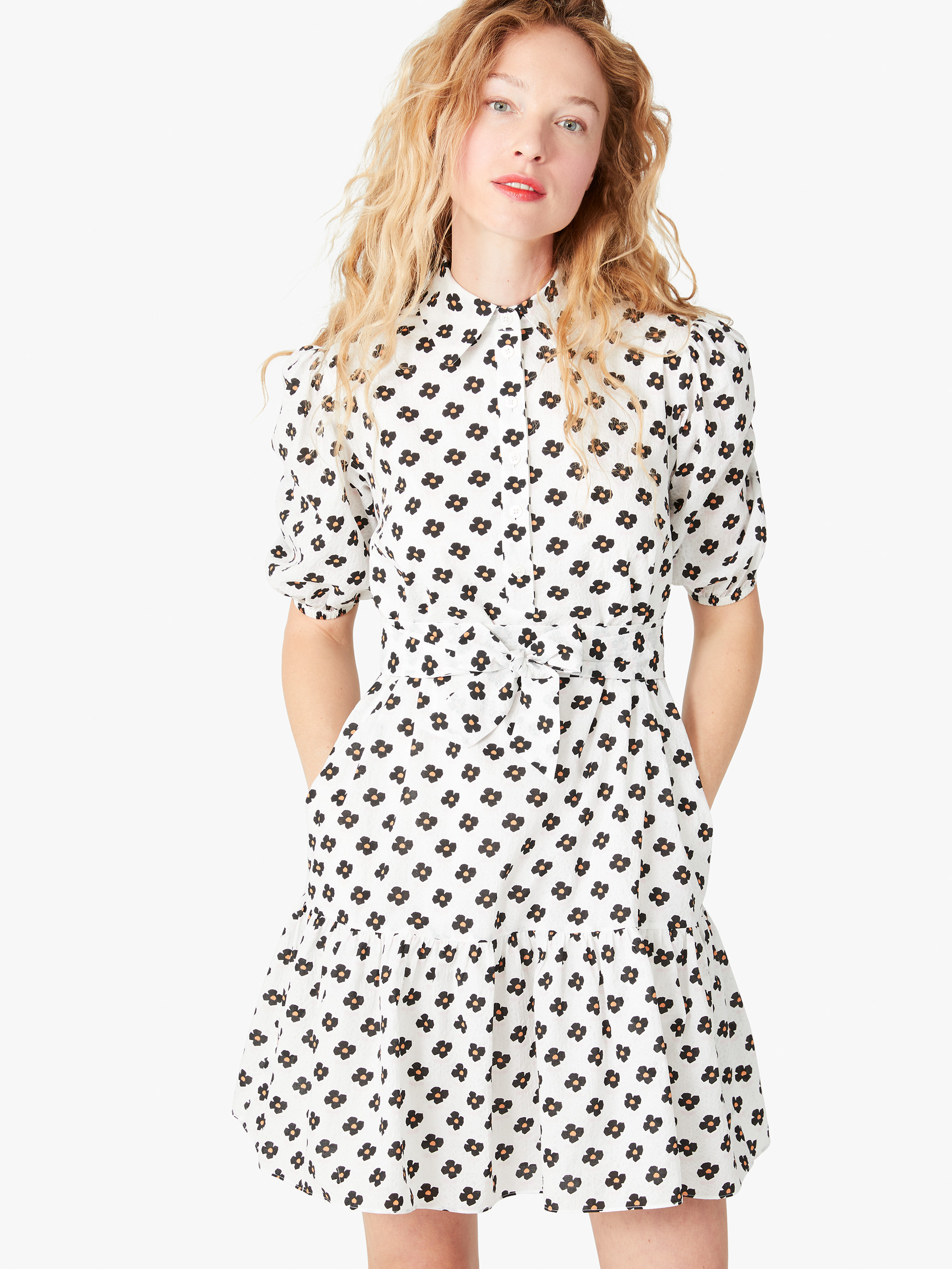 Block floral textured shirtdress 
Was £79.95 now £55.95 at Benetton 
Jenna Long-Sleeve Ruffle-Tiered Striped Shirtdress 
Was £99.95 now £59.95 at Benetton 
Spade flower ruffle shirtdress 
Was £595.00 now £239.00 at Kate Spade 
By Lola Joseph
Disclaimer: Please note that we do run affiliate links on our website, this simply means we earn a commission of whatever you buy and does not affect you as a customer in any way.