How to Copy Awkwafina's Red 2019 SAG Awards Beauty Look.
Her makeup artist Kirin Bhatty sheds light on her beauty look featuring Shiseido products.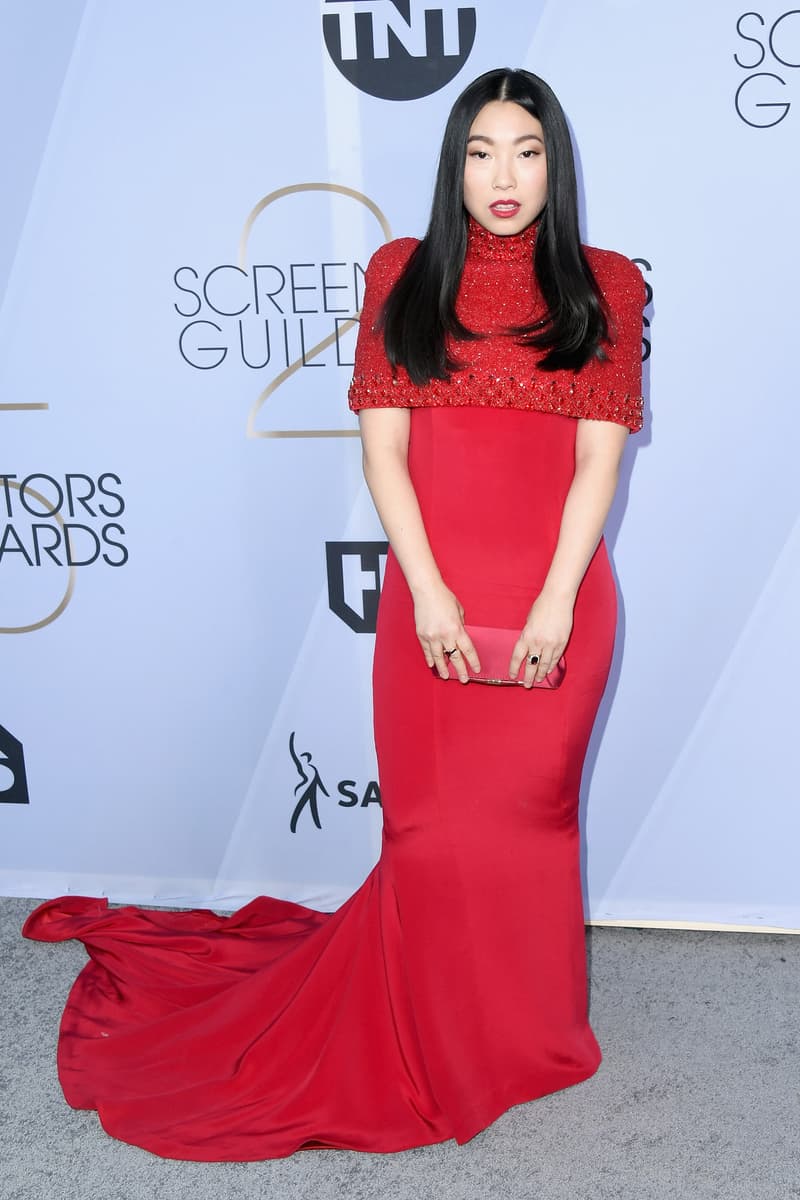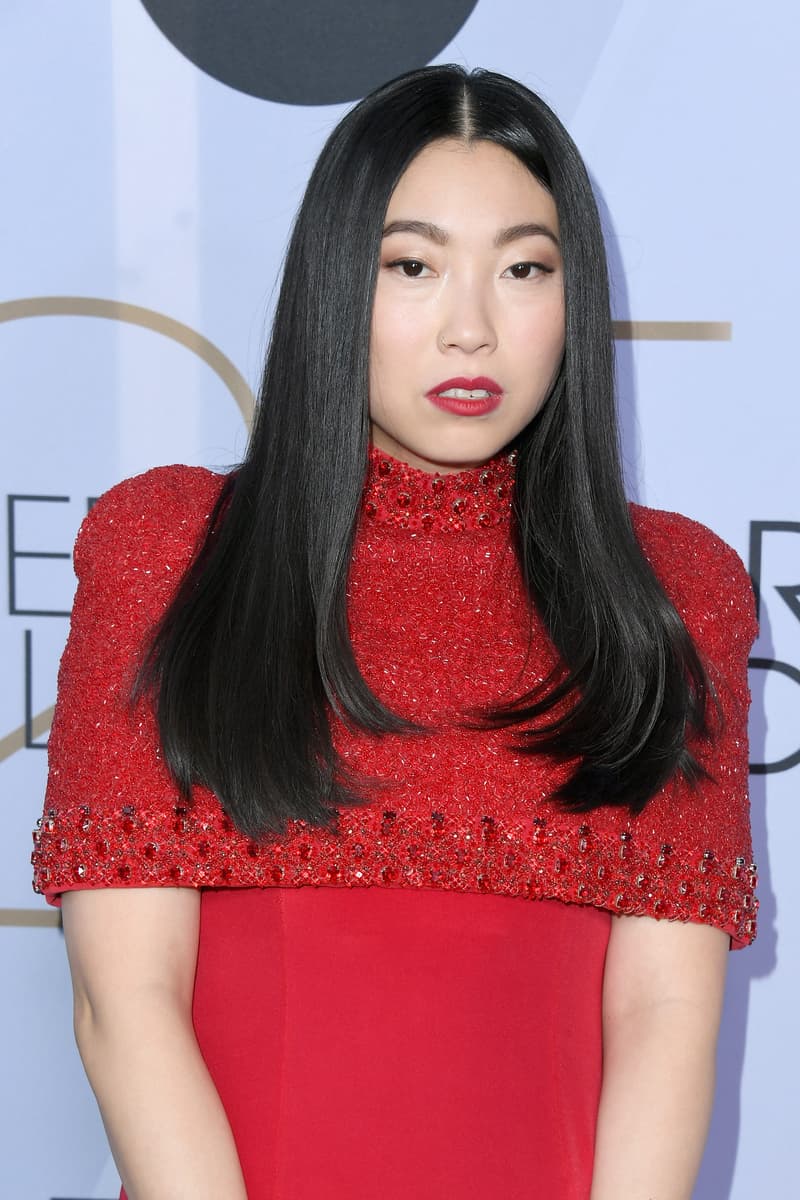 Nora Lum, known by many as her stage name Awkwafina had a breakout year in 2018, she starred in the box office hit Crazy Rich Asians. Awkwafina was nominated for her role in the film at the 2019 SAG Awards. She graced the red carpet in a striking all-red Mimi Plange gown.
Her makeup artist Kirin Bhatty declared that the look was all about the color red. By utilizing this color she created the look with a slew of Shiseido products including the forthcoming ControlledChaos Mascara Ink. Additionally, celebrity hairstylist Lacy Redway created her head-turning straightened hairstyle. Below, we looked at the breakdown of products she used to create the stunning look.
Her main inspiration:
"The look is all about red! The color itself is what inspired me to create this look. It's such a powerful, strong, royal color and it has a presence. I feel that classic combination of black inky lashes and a red lipstick would be the best suited to honor this color."
How she prepped Awkwafina's skin:
I prepped the skin with the Shiseido Ibuki Refining Moisturizer and Benefiance WrinkleResist 24 Eye Cream to give the makeup a hydrated, supple canvas."
What she used on her skin to create a glowing, dewy look:
"With a damp sponge I took the Synchro Skin Glow Luminizing Foundation in "Neutral 2" and blended into the skin for a soft, sheer luminous finish. I love a natural skin finish so this foundation is perfect for my work. I then took the Perfecting Stick Concealer in "Light/11" and "Natural Light/22" to spot treat and also brighten the undereye area."
How she perfected her sleek eyebrows:
"Brow InkTrio in deep brown and ebony – I lightly penciled brows in and brushed the product through and up to create full, natural-looking brows. I like using two shades to add dimension and definition to the brows."
The exact way she applied the eyeshadow:
"I created a bronze wash of shadows with the Essentialist Eye Palette in Kotto Street Vintage. I wanted the eye to be a touch gilded but still soft as to not compete with the lip. Because of the softer shadow application I went heavier on the mascara. I used the New Controlled Chaos MascaraInk (launching in March) and applied from root to tip – two generous coats to really make the eyes pop. To up the effect and deepen the eyeshadows finish I took Aura Dew in "Solar" and "Cosmic" and tapped onto the center of the eye to add texture."
How she emphasized the glow on her entire face:
"I took Aura Dew in solar and lightly tapped and blended this on to the high points of the face including the orbital bones and the bridge of the nose with my fingers to add a touch of sheen and glow. I used InnerGlow CheekPowder in "Aura Pink" on the apples of the cheeks to create a sheer rose wash of color."
What lipstick she used to create the stunning red lip:
"I used ModernMatte Powder Lipstick in "Exotic Red" on the lips to achieve the perfect red for this look."

Take a look at each products below: