I thought Caviar is a billionaire delicacies, if you know what I mean. When you hear caviar, you think of private planes, rolex wrist watches, the upper echelon of society. So, when I heard it's in our beauty products, I had check it out.
For those of us who didn't what Caviar is, Caviar is a fishy treat filled with many nutrition,  It is considered a delicacy and is eaten as a garnish or a spread. Caviar is unfertilized fish eggs, or roe that come from wild sturgeon. Roe refers to any and all fish eggs, including those from trout, paddlefish, salmon and flying fish for an example, but only roe from a sturgeon is true caviar.
Well, you can now indulge in caviar via your beauty products. This upscale dish is excellent for the skin because its omega-3 and omega-6 contents, it boasts of antioxidant properties and a great moisturizer. Many spas offer this caviar-based treatments which is known to maintain elasticity, smooth wrinkles, promote  collagen production and protect skin from pollutants.
Every beauty lover who places worth on her/his moisturizer knows La Prairie's super luxe caviar skincare line. It can be used as at-home treatments, and it does not stop at skincare but also hair and nail care. Brands like Alterna has added the super hero ingridient to their haircare line and some BB creams have been spotted with the content.
The ingredient to look for if interested is 'caviar or caviar extract'.  The word caviar are used nowadays  by brands to symbolize their products as a luxury must-have and not neccesarily the fish eggs itself. So  always make sure it's in the ingrident. This summer, don't be afraid to luxe up your skincare routine.
Here are few of our editor's picks below: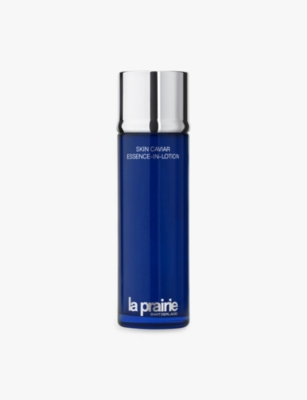 Skin Caviar Essence-In-Lotion 150ml
M Perfect Cover BB Cream SPF42 PA+++ 50ml
Kensington Caviar 45 Second Top Coat 14ml
Dr. Jart +
Black Label Detox BB Beauty Balm SPF25 40 ml
£31.19 at Amazon
Caviar Cellular Anti Ageing Serum 50ml
Images: Lookfantastic, Feelunique, Selfridges, Ulta Beauty, Beauty Bay and Amazon