The Fall'20 runway looks were accessorised with chain belts, which is the revealation we all received that chain belts are most definitely back in the fashion game. Yes, fashion revolve itselfs and we're most grateful to designers who put their modern take to their designs. We have seen the 80s ressurrected by Balmain, what about the pyjama looks that took over the fashion industry recently? something we'd never think can become a fashion trend. The 90s aren't left out from puff sleeves to shoulder pads and not forgetting the square toe sandals that's still in this era.
So when designers like Celine and Rejina Pyo's came up with chuncky belt statement on the runway, we know the 60s staples are back. Chain belt trend was a costume jewelry from the 1960s were gilt chains of interlocking loops were worn low on the hips over a bkini swimsuit called 'Bikini Chain Belts' or sometimes worn over a hip hugger trousers in the late 1960s.
Now let's come back to our recent time, chain belts can now be worn over any look from dresses, blazers to trousers and your favourite shorts, any look. And don't be surprised with the versitality of the 2020 new designs.
If any designer who knows how to make chain belts look a billon dollar in looks, it will be Versace. Versace chain reaction takes chain belt to be a trend that will never go away.
Chain belts now come in gold, silver or a mixture of both, you can go super skinny, chunky or with more layered look.  Chain belts are accessories that can be used to accentuate your styles and the best time to use them is in your fall looks, where your browns and blacks can catch the annointing of blings. And if you want to keep it minimalistic, there blacks and many colour options to tone down your looks.
Checkout our editor's favourite picks below:

gold look cross detail chain belt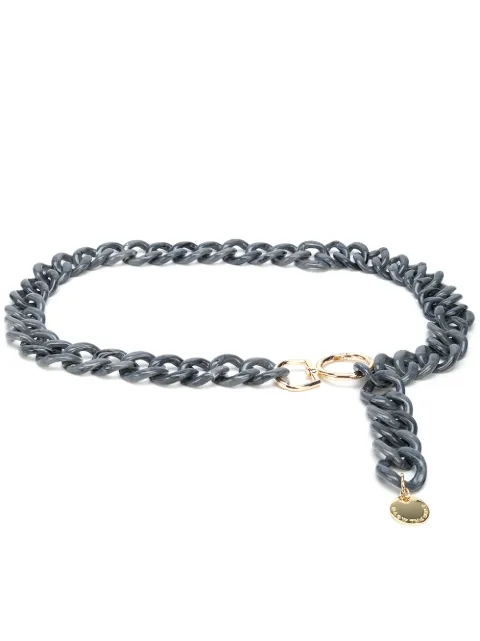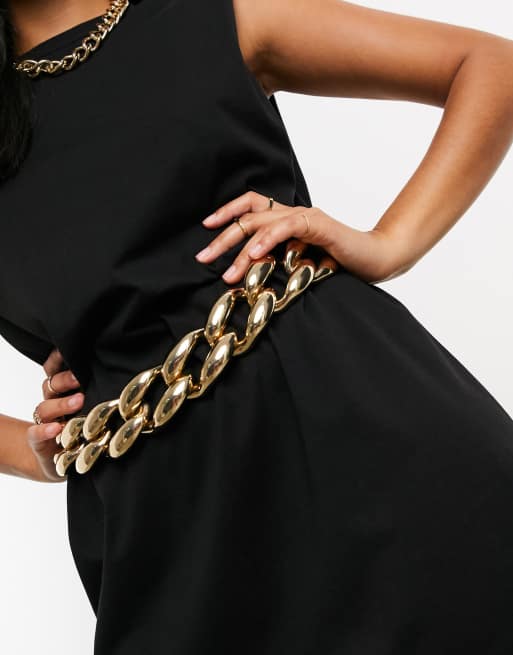 chunky chain waist and hip belt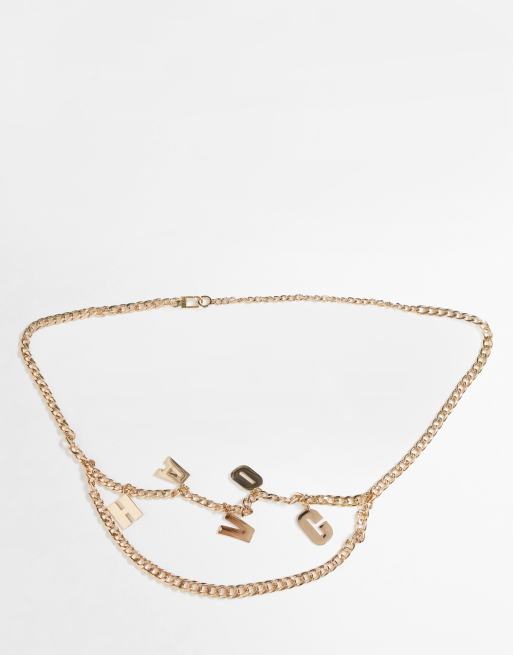 metal chain belt with 'havoc' in gold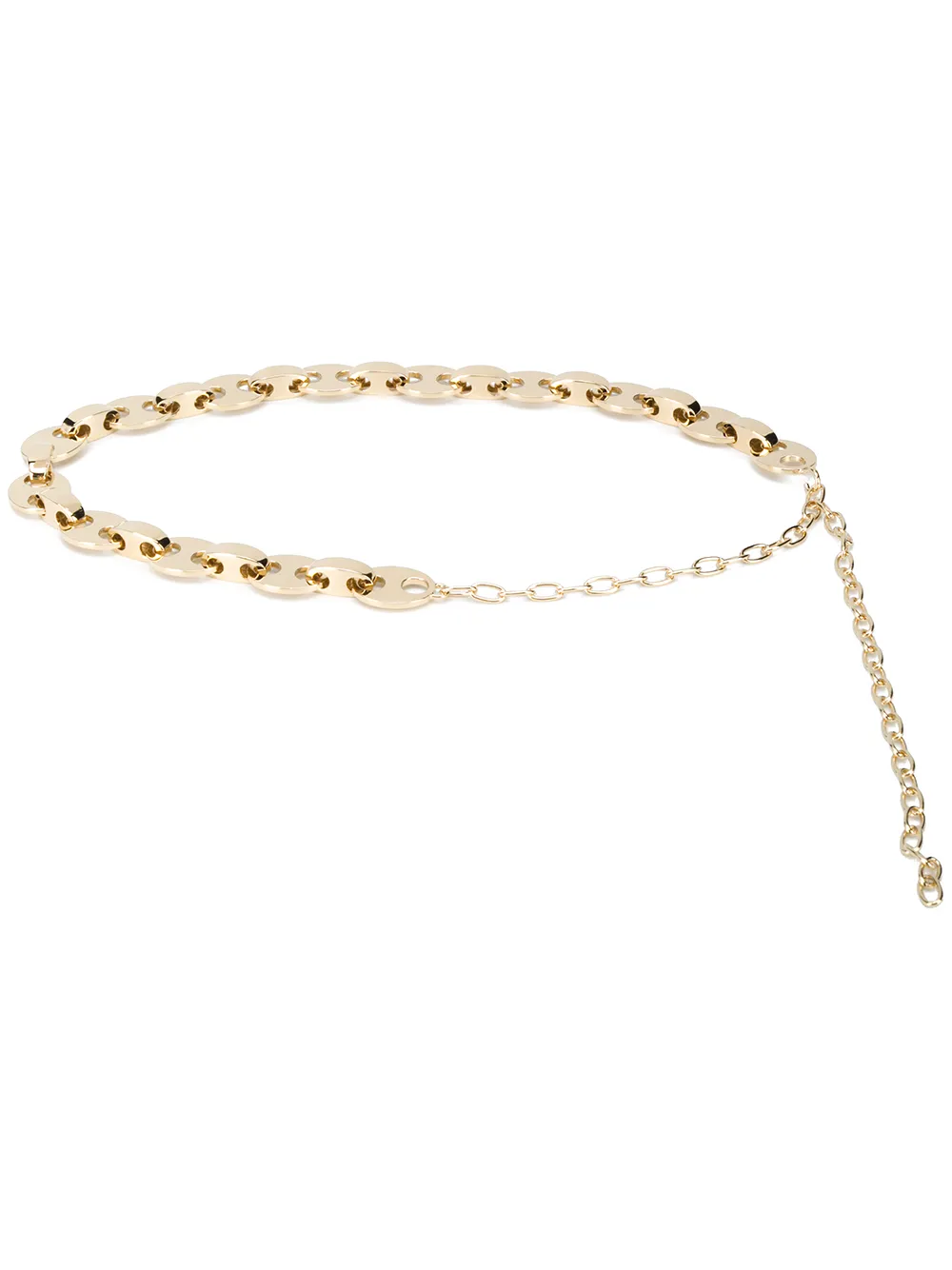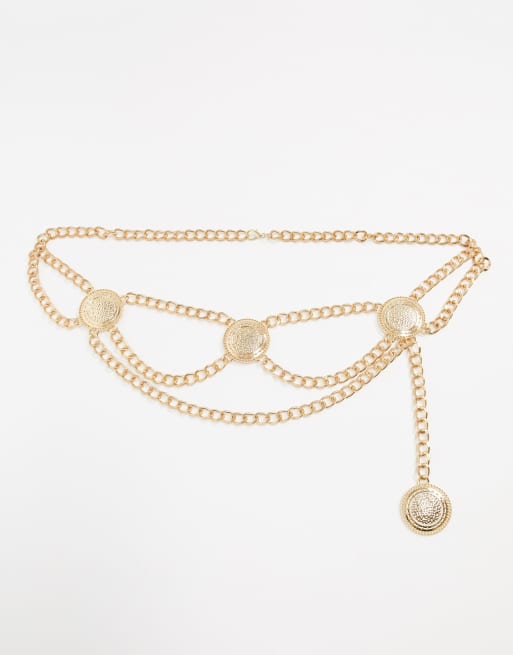 Asos Design
hanging coin chain waist and hip belt in gold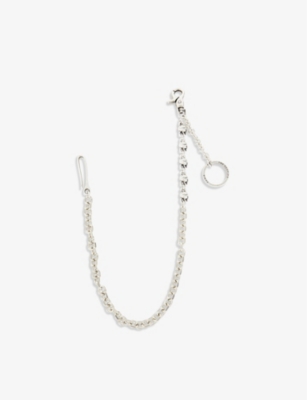 skull-embellished metal belt chain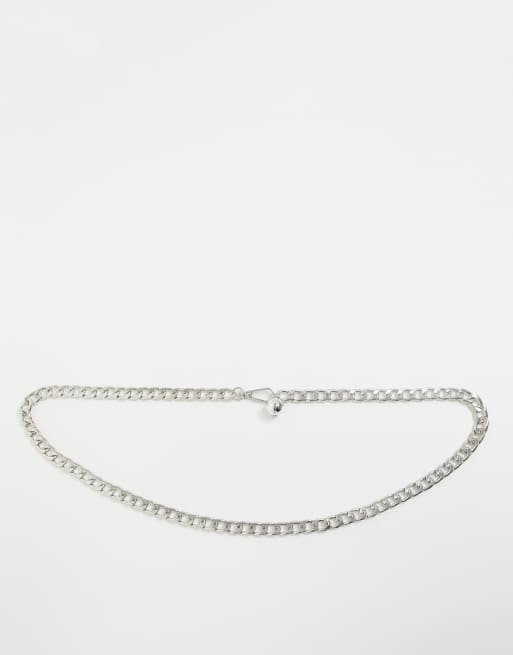 single chain waist and hip belt in silver
gold look lion pendant chain belt
By Lola Joseph
Images: Elle Australia, Asos, Farfetch