Although we are still in the middle of autumn and our layerings are still on the light side, nevertheless, wearing tights in the autumn season is not forbidden, as this is the time the weather becomes very deceptive. The days you'd think it's not too cold are the days you'd feel the hit after a few hours outside. This is why investing in pairs of tights this autumn-winter season is a perfect style compromise.
As we know, this season can be hard to display our favourite body parts. It's the season where stylish layering is the only style guide that makes sense due to the cold weather. This is why pairing stylish tights with your favourite mini skirts, sheer dresses e.t.c. is a good option as part of any style layering because you get to display cool colours, bold patterns, textures, prints and logos and if you're a minimalist, you can at least wear the sleek neutral tones while keeping warm.
When it comes to buying your favourite pairs of tights this season, it is good to favour the sheer/opaque options in the autumn season while the weather is still very mild and then swap the opaque tights for thick tights(almost as thick as leggings) as the weather gets colder. 'Denier' in tights simply means the opaqueness of the tights, the higher in the number of the 'Denier' the thicker the tights get. The lower the number of the 'denier' you go for, the sheerer and barely-there the tights look. The denier of tights can range from 7 -100 or more. You buy 5 opaques for the autumn season and another 7 thicker options for the winter season.
Tights are very easy to style, they can be worn with your favourite distressed jeans that you'd normally only wear in the summer season, they're also a great transitional match for your favourite summer dresses, mini skirts and a great part of any stylish layering in the autumn-winter season.
Continue reading to discover 10 best tights to invest in this autumn-winter season:
3pk 10 Denier Ladder Resist Matt Tights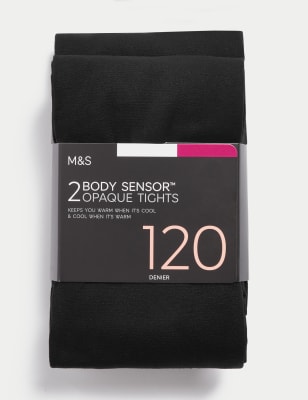 2pk 120 Denier Body Sensor™ Tights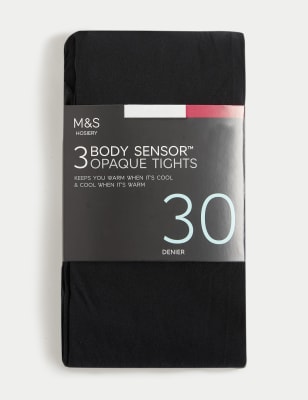 3pk 30 Denier Body Sensor™ Tights
By Lola Joseph
Disclaimer: Please note that we do run affiliate links on our website, this simply means we earn a commission of whatever you buy and does not affect you as a customer in any way.