Bracelet bags are the little bags we carry like a wristlets but not just a typical wristlets – they are bigger than micro bags and can carry all your essentials, like phone, money travel size makeup  and keys. In the era of shrinking bags like micro bags and belt bags, the smaller the trendier. We now welcome the new bag silhouette, Bracelet Bags which has been reported to have had a 150 percent increase in searches.
Checkout below for bracelet bags to update your mini bag wardrobe: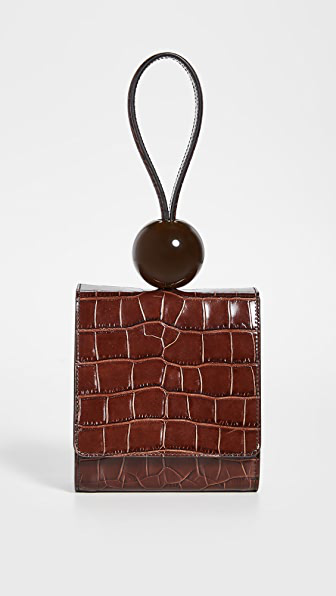 By Lola Joseph
Images: Farfetch, Modesens, Parisa Wang, Chloe, Wolf & Badger, Browns Fashion, Mango
Disclaimer: Please note that we do run affiliate links on our website, this simply means we earn commission of whatever you buy and does not affect you as a customer in anyway.